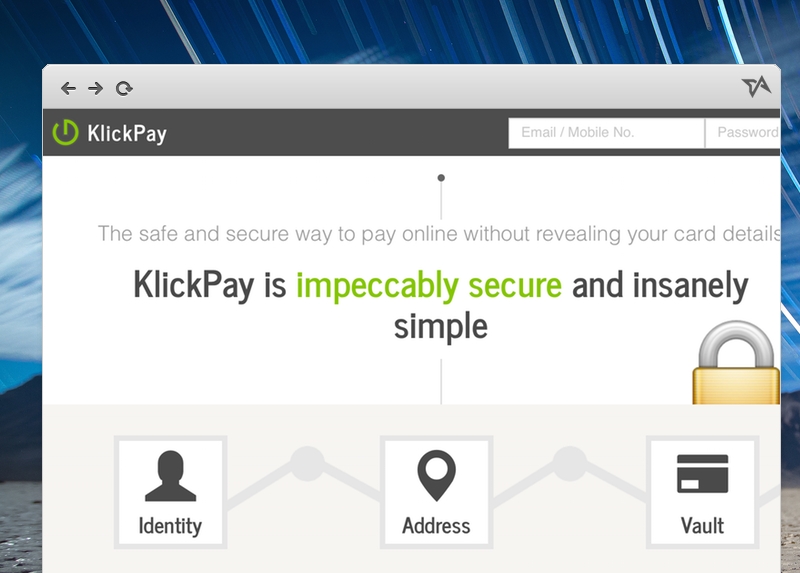 Just a few weeks after India's top e-store, Flipkart, rolled out its e-payment gateway to Indian e-shoppers, here comes a new option from rival site Snapdeal.
Snapdeal's new PayPal-esque service is called Klickpay. It's currently available as a payment option on Snapdeal, TechCircle reports, but it'll eventually roll out as a third-party service for any e-commerce company or online merchant who wants to use it.
Flipkart's PayZippy is doing the exact same thing. Both that and the new Klickpay are going up against existing e-payment methods in India, such as global giant PayPal, CCAvenues, and Ibibo's PayU.
As you might expect, Klickpay users can connect a credit card to the service so that they don't need to input the actual card when buying stuff online. However, this and the service's many rivals are still not tackling the core problem in the country: that few people in India actually have credit cards. Figures from Datamonitor for 2011 suggest that there were only "five million affluent card customers in a country with over 84 million wealthy people" at that time. And it's growing slowly. Once Klickpay and others integrate with bank cards or other pre-paid methods, then India's e-commerce industry will see a bigger boost from a broader mass of new e-shoppers.
According to new figures yesterday from Indian commerce group ASSOCHAM, the nation's e-shoppers spent $16 billion in 2013. That's a rise of 88 percent from the $8.5 billion figure in 2012. But there's still a lot of room for growth.
Snapdeal has been invested in by eBay. The online marketplace aims to hit Rs 2,000 crore ($323.4 million) in sales revenue in 2014.
(Source: TechCircle)