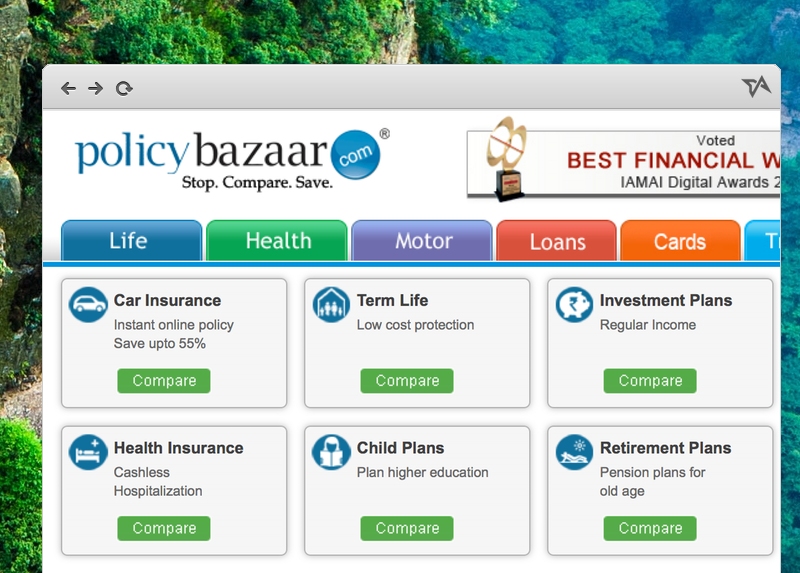 PolicyBazaar, an Indian portal offering price comparison and analysis of insurance products, now has US$20 million (INR Rs 119 crore) in fresh funding, the startup revealed today.
The company isn't disclosing the name of the new investor or investors. However it did clarify that its existing investors are not part of this series C funding round.
"We will be infusing this capital to ramp up our technology and work towards enhanced customer experience, seamless platforms, and an extensive range of product offerings," says Yashish Dahiya, PolicyBazaar's CEO and co-founder in a statement today. "We will also use this investment to focus on increasing the awareness levels of our services and brand to educate customers on the advantages of comparing insurance products before making any purchase decision."
Launched in 2008, PolicyBazaar has over 1,000 staff and has previous investment from InfoEdge (which runs the recruitment site Naukri), Intel Capital, and Inventus Capital. It claims to have over five million registered users.
According to Dahiya, the startup wants to grow by a factor of 10 in the next three years, and he wants to increase the premium collection amount to Rs 2,000 crore ($336 million) by 2017 or 2018.
See: Indian startup wants to help Tuk Tuk drivers and passengers trust each other again
In the same niche as PolicyBazzar are other sites such as
ApnaPaisa
and
BankBazzar
. These all offer quotes and comparative information on loans as well as insurance products across numerous companies and banks. Beside information, these portals also sell insurance products online.
Many of these portals have common investors, which may trigger market consolidation in future. That's something we saw last week in the ecommerce sector in India with the merger of Flipkart and Myntra.