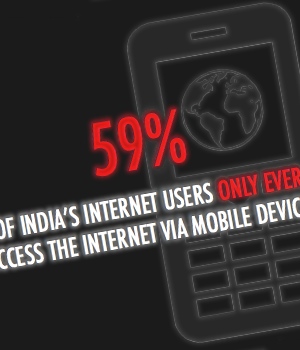 The Infographic of the Day series visually expresses important stories from Asia and the world of technology.
---
India and China are often mentioned in the same breath, as Asia's powerhouse economies. But on the web, the two countries are developing very differently, with India's younger demographics – half the nation is under the age of 25 – making the best of poor broadband infrastructure by going online and engaging in social media on their mobiles instead. And that's great, because the web needn't be trapped inside a weighty, underpowered old desktop PC.
But while India's internet landscape is a lot freer than China's, there are other extant issues, such as terrible broadband infrastructure – which has pushed forward the importance of mobiles – that sees a mere two percent of rural Indians on the internet. Plus, there's a massive gender imbalance in terms of web access, skewed 70:30 towards males – that's even more of a problem than in Indonesia, which we looked at last week.
For the full report, hit the We Are Social site to view it as a slideshow. But right now, here are 12 of the hottest infographics plucked out of it for your browsing pleasure…
---
Mobile Me
---
With 72 percent of India's populace living in rural areas, it should be no surprise that this report, compiled of up-to-date information from numerous sources (including from PO), finds that 31 percent of them have never heard of the internet. On the bright side, Indian startups such as SMS GupShup are bringing some in-depth services to people on feature-phones who don't have web access.
Internet adoption is growing fast, though. Perhaps of more concern going forward is how disproportionately male are India's netizens: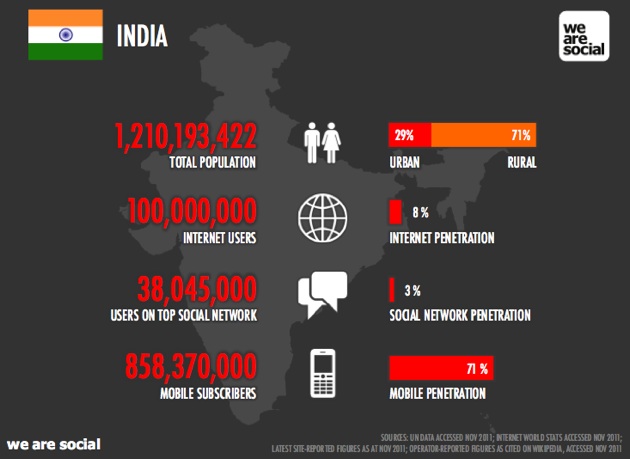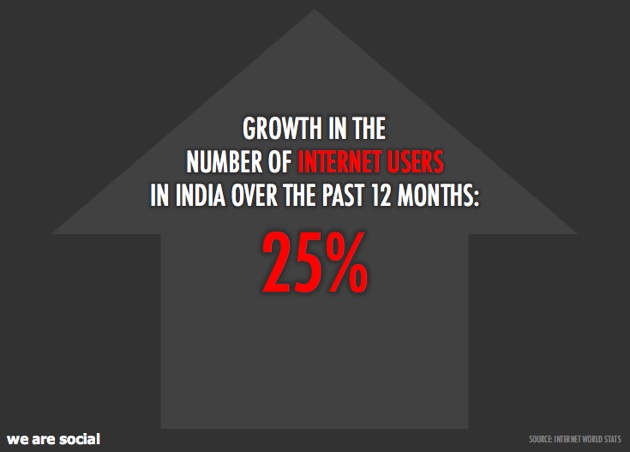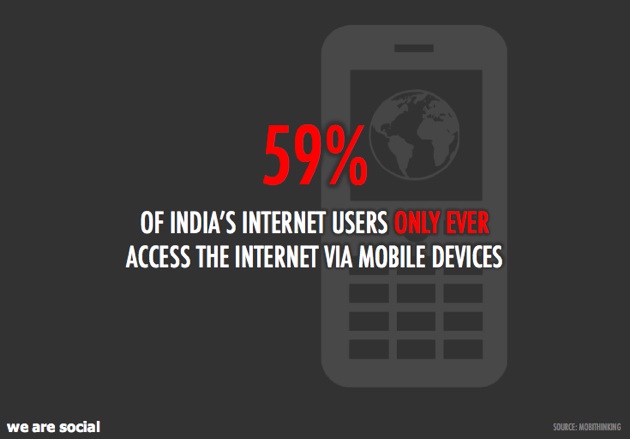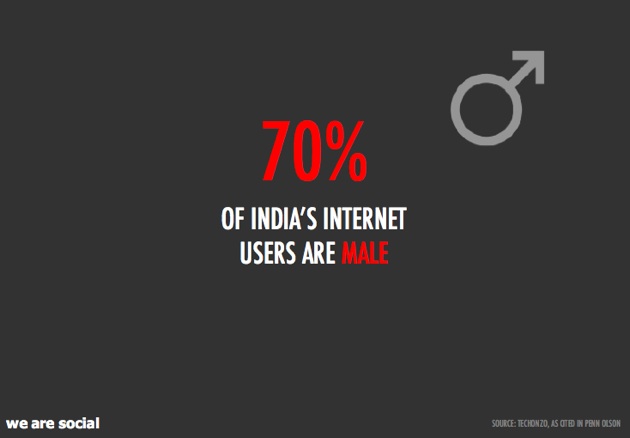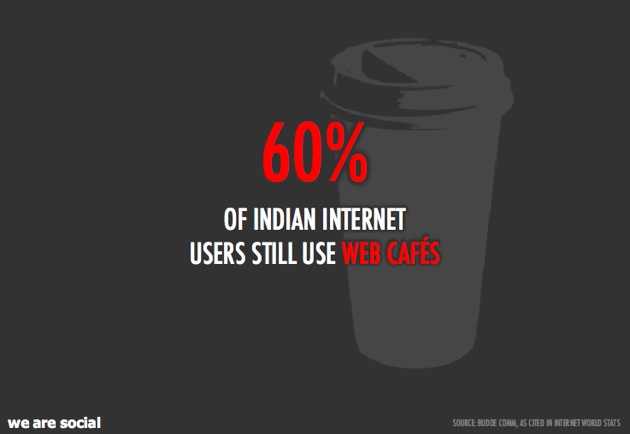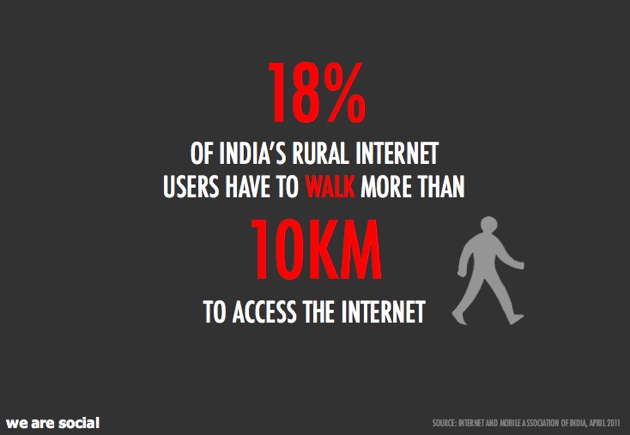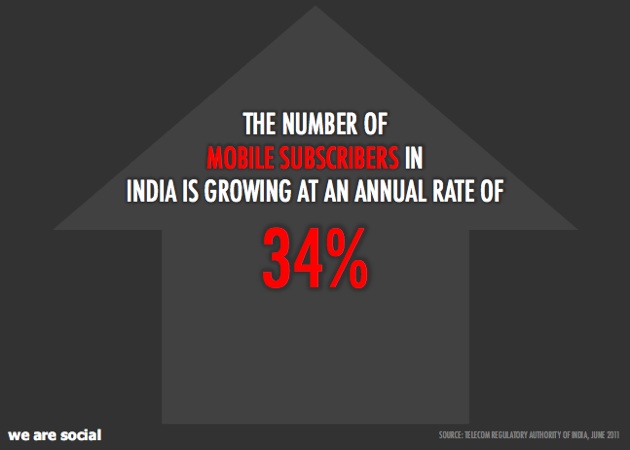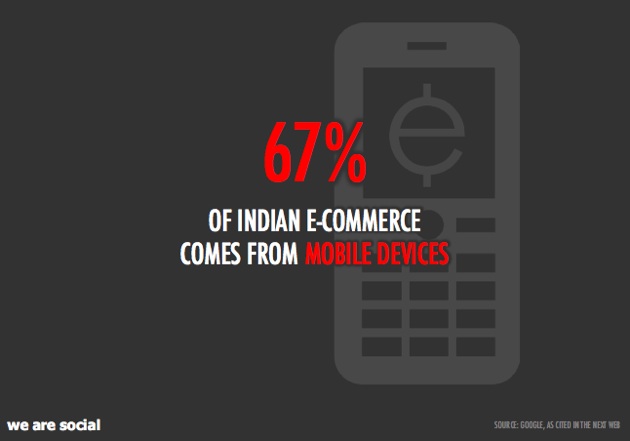 ---
Social
---
And, to round off our look at India's web scene, social media is flourishing amongst India's younger web users – but the nationwide social networking penetration is just at three percent (see the first image above), compared to 40 percent in China.
Businesspeople, who are likely more able to get online, are jumping about professional social networks – LinkedIn's (NYSE:LNKD) Indian users are its second-largest user-base in the world. But let's focus mostly on Facebook: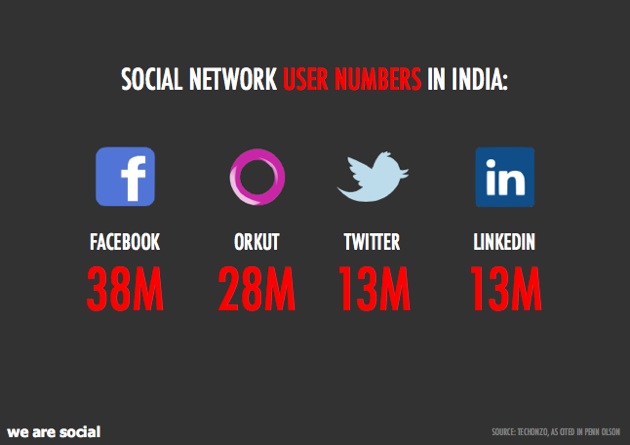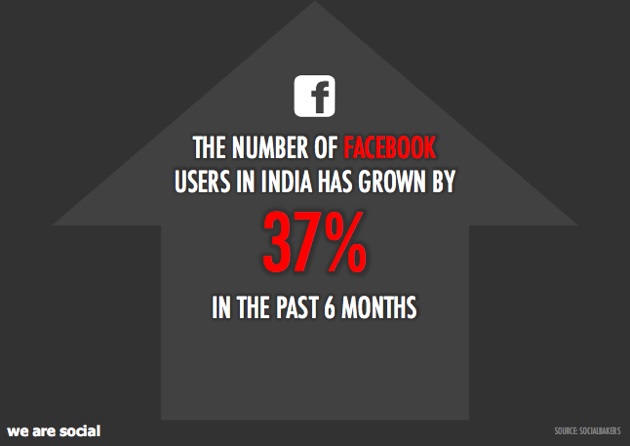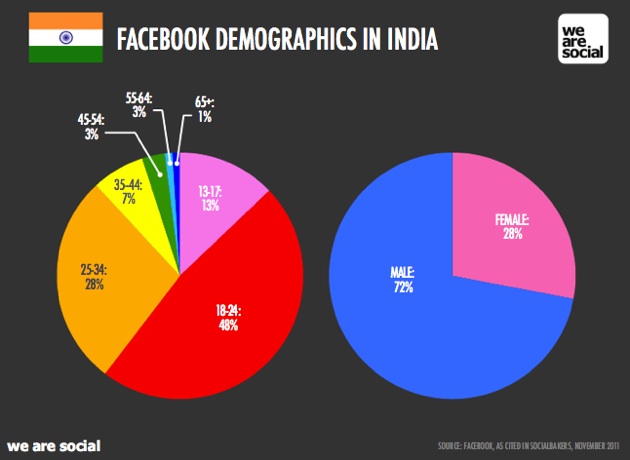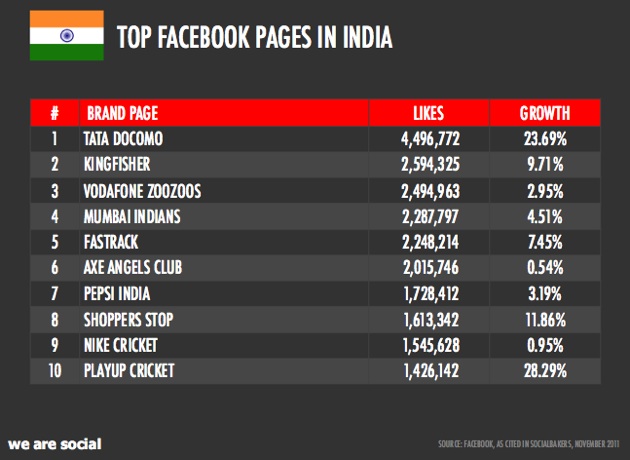 ---
There are some slides above that provide even greater insights when compared side-by-side with the same survey reports produced on China or on Indonesia.
See the full 45-slide presentation at the source link below.
[Source: We Are Social blog]