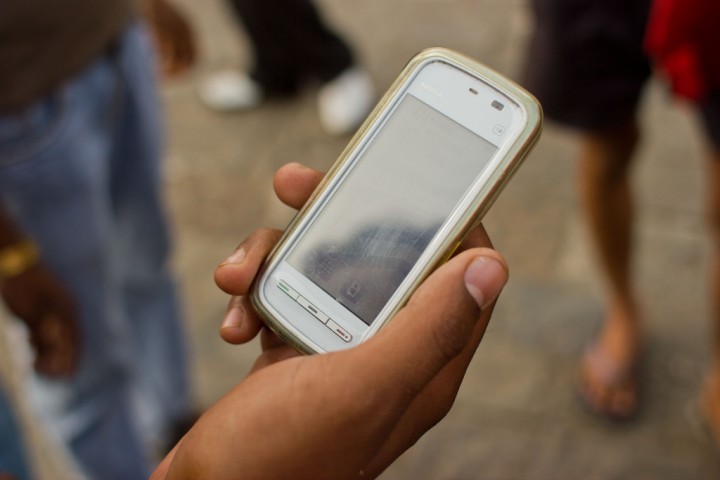 91mobiles, the Indian gadget research and pricing website, just came out with an excellent report on the state of mobile devices in the country.
The 50-page slideshow covers price segmentation in the Indian market among both domestic and international brands, and also takes a look at which companies have added more phones to their product portfolio over the past years.
Some key findings include:
Indian brands are shifting their production towards middle-end and high-end devices, and away from feature phones. In 2013, launches for devices priced in the Rs 5,000 – RS 15,000 range (about $80 – 240)  more than tripled compared to 2012. Meanwhile, 17 devices priced between RS 15,000 – RS 25,000 (about $240 – 400) launched in 2013, compared to just one device the previous year.
Micromax continued to focus on the low-end market, with the majority of its launches in the sub $80 price-segment, but it's moving upward.
When measuring brand pageviews as a means to assess "popularity," Samsung received 20 percent of 91 mobile's pageviews, while Micromax received 18 percent of pageviews.
Budget devices priced under RS 10,000 (about $160) made up over 58 percent of tablet launches in India, with an overwhelming majority of those devices made by Indian manufacturers.
Below we've embedded selections from the slideshow's section on mobile phones (which includes feature phones):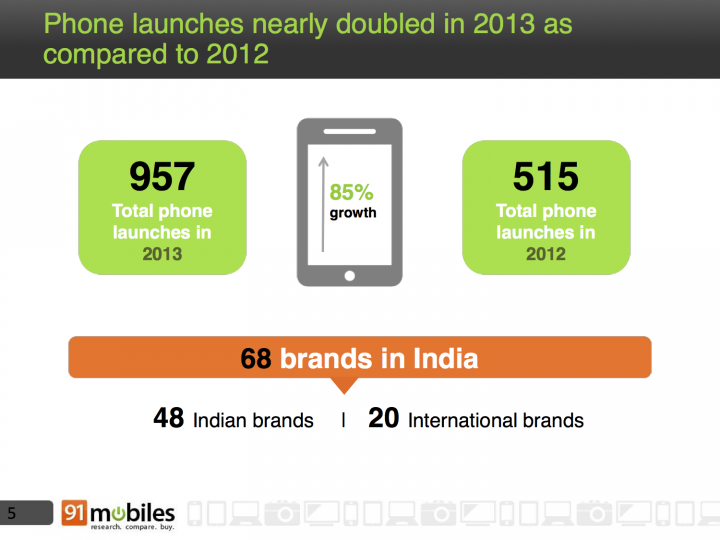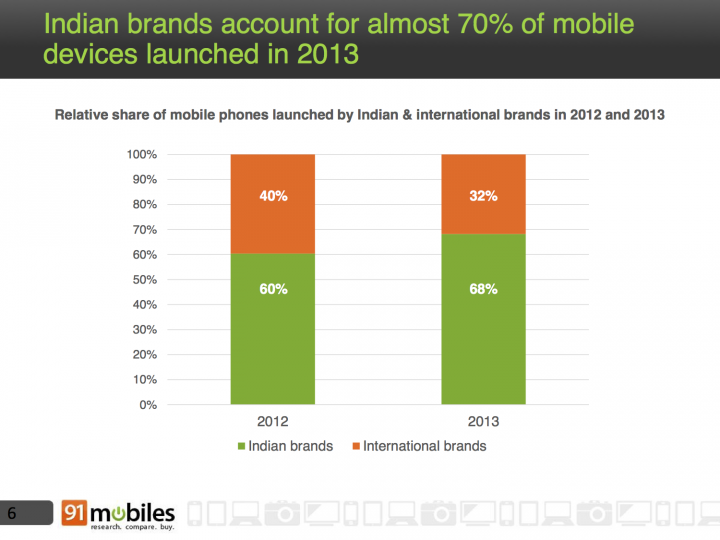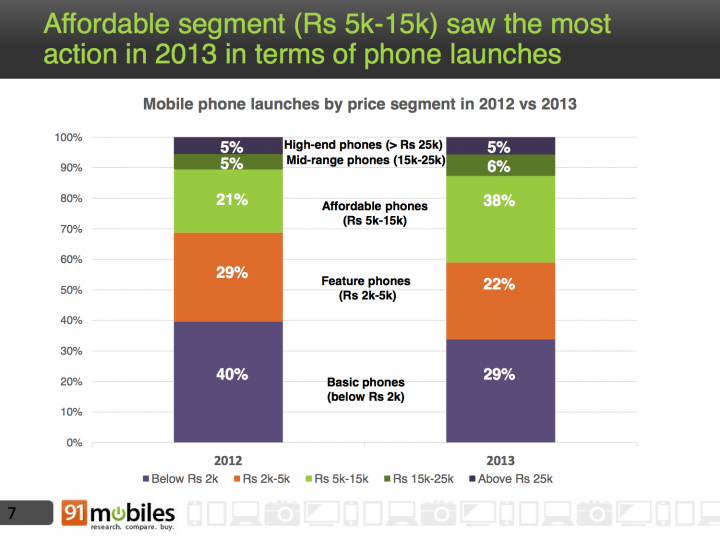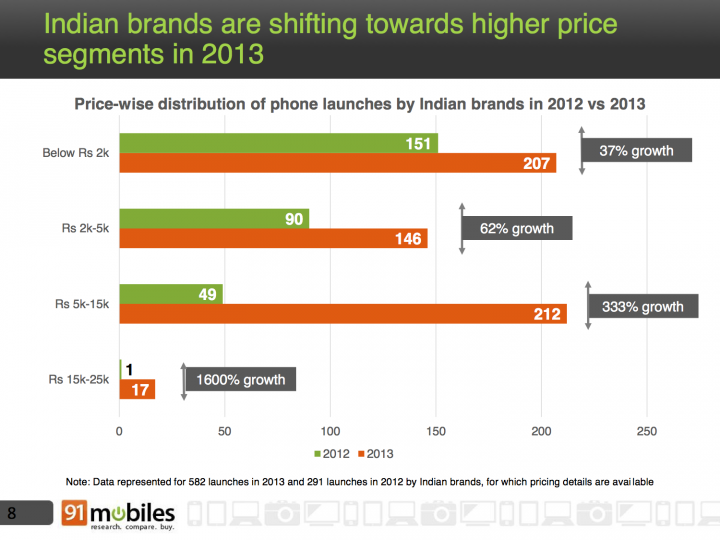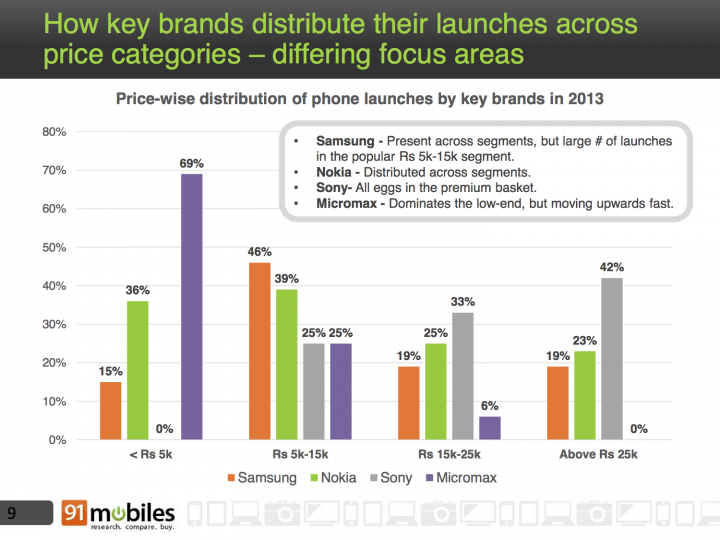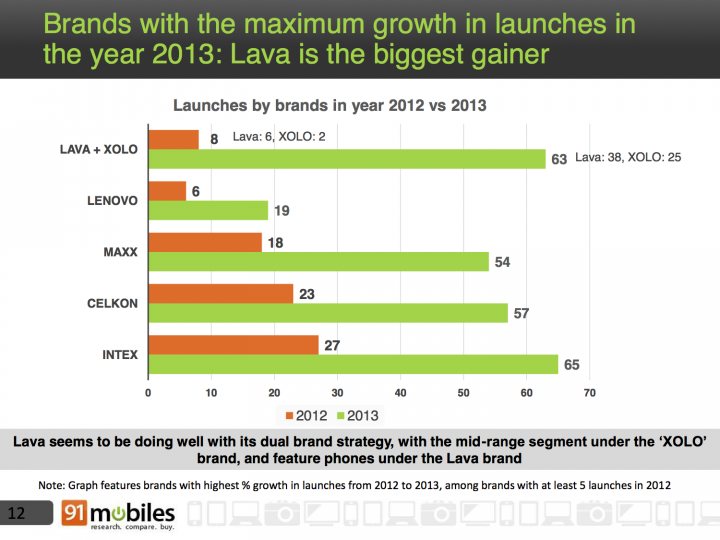 And here's the complete slideshow for your viewing pleasure:
(Editing by Steven Millward)
(Image credit via Flickr user vgrigas)