Shubha Pai drives app-developer acquisition strategy at InMobi. She has over nine years experience across IT and mobile in revenue management, market intelligence, change management, and marketing.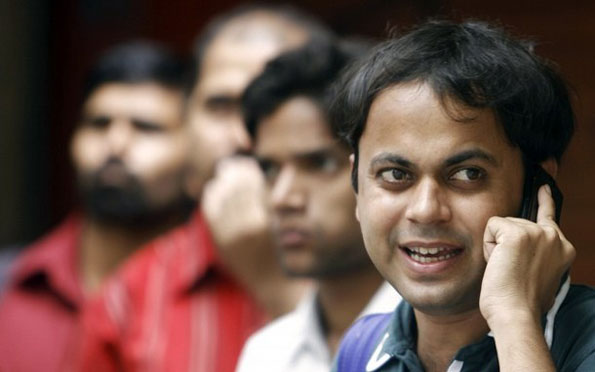 I've often wondered how mobile app developers in emerging markets like India are different from their peers in established markets like the US and Europe. In a diverse country with a population of more than a billion, a scorching pace of telecom growth and a young bright demographic, what do Indian app developers aim to achieve? Does the motivation to build something that gets users hooked, solves problems, creates a business that makes money (hopefully tons of it!) change as we transcend geographies?
---
Smartphones – A truly global phenomenon
---
Markets like the US and Europe have lead the pack when it comes to mobile app development. And it's no surprise they should have – these regions are the biggest smartphone markets today. Globally, the one billion smartphone mark has been breached in Q3 of this year with a majority of the consumers being from these geographies. While it took nearly 15 years to reach the first billion, it is estimated that the next billion-milestone will be crossed by 2015. It is fair to conclude that economically growing countries like India would play a big part in reaching this milestone.
No wonder so many talented, passionate developers in India have jumped on the mobile app bandwagon.
---
Mobile apps from India – Coming of age
---
So what is common to apps like Parking Frenzy, World Newspapers, and Iris? Other than the fact that they are all mobile apps and all very popular on a global scale – they have been created by Indian app developers. That these apps originating from India have captured the global fancy is no surprise given that universal appeal has been engineered into them.
For instance, Parking Frenzy, engages users through features like realistic driving physics, car damage modeling, and 16 levels of parking action.
World Newspapers gives users easy access to thousands of newspapers in over 100 countries. An app that has enjoyed the number one spot within the News category, it's still within the top 30 News apps on Google Play. With multiple apps spanning games and education, accounting for millions of downloads, developer Abhishek Kumar has become a busy man!
And then there's Iris, an Android app by Dexetra. It can talk to users on a variety of topics including simple conversations, help them search for local points-of-interest (POIs) such as the nearest restaurants or ATMs, and is capable of voice actions like tweeting, calling, texting, contact lookup, and internet search. It was inspired by Siri, and its name is in fact Siri spelt backwards! It has more than 5 million downloads, 2 million of which came within two months of launch.
---
Hackathons, being passionate, and giving back
---
If you take a closer look at the these apps and app developers, you will realize that they are similar and yet they differ. They are similar in that they have all enjoyed global success. For instance, Parking Frenzy, after tasting success on Android, went on to be ranked number one on US iTunes store under the Top Free Games and Top Overall apps categories. World Newspapers has a loyal user-base ranging from Southeast Asia to Europe. Iris has over 50 percent of its users in the US.
The differences lie in the journey these apps took, how they came to be, and what their creators are planning on doing next.
Games2Win (the development studio behind Parking Frenzy) CEO Alok Kejriwal is a serial entrepreneur who has previously created a few companies, including one that Softbank bought a stake in. Games2Win, a top-tier VC backed firm was named one of the top 20 online gaming businesses in the world according to a research by comScore. A deep desire to create something from nothing and the thrill of making it big continue to motivate him to make world-class apps. Not one to rest on his laurels, he has indicated he will create a fund for startups. If you see what he's written about the lessons learnt from his fantastic ride, you'll realize he's already donning a new hat – that of a mentor.
In Abhishek Kumar's case, success came rather unintentionally. When he started out, it was just a hobby. A man with modest beginnings, Abhishek dreamed of studying abroad. He did odd jobs at retail outlets to fund this dream. He started dabbling with Android apps while still in college and what started as a hobby soon became a serious business.
With over 7 million downloads across all his apps, Abhishek is one of the most respected and sought after developers in the indie community. He has turned down several lucrative offers from tech giants, choosing instead to focus on creating his own apps.
With the fortune of the ad dollars that his apps generate daily, Abhishek not only plays hard but also uses it to transform the lives of many back in his home-state, Bihar. One of the missions that he has set for himself is to help educate the poorest of the poor. Abhishek and his father have transformed a couple of shanties into permanent structures, which provide free education for underprivileged children. Maybe the next set of tech entrepreneurs will come out of that facility!
Abhishek also gives back a lot to the developer community, constantly building tools and software, which can be used by other developers for free. He is currently working on an app discovery and cross promotion tool called Adcenix
In contrast, Iris was born out of a 48-hour hackathon. There was a strong "we can do it" spirit that spurred the young developers on. Of the team of six co-founders, four happened to be college classmates and a couple of others met Narayan Babu (the CEO of Dexetra) at their place of work.
While Iris is an app that answers questions about the world, their next ambitious creation, Friday answers questions about the user herself. It works like a personal assistant keeping track of the user's activities on the device and saving data to the cloud.
---
Conclusion
---
Different beginnings, different reasons, different app-types, and maybe even different end-goals — differences seem to characterize these app developers. However, the passion to build something that gets users hooked, the quest to solve problems and create a successful business seems to be a common theme. These app developers might very well be at the forefront of a wave of world-class apps to come out of India.