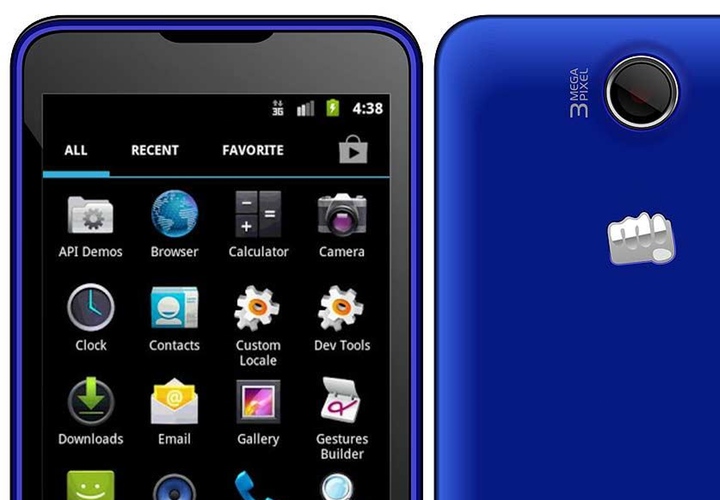 It's not just China's homegrown smartphone makers that are going global. India's Micromax is set to launch in Russia and Romania by the end of the year.
Micromax is close to overtaking Samsung in India's smartphone battle. Micromax shipped two million of its Android-based phones in India from April to June, out of a total of 9.3 million smartphones hitting shelves in the country in that period.
Rahul Sharma, Micromax co-founder, is keen to take its affordable phones overseas. He told The Hindu today:
Our end goal is to go global as an Indian hardware brand. I do not want to be seen as an Indian company anymore. We have tested waters in markets such as Bangladesh and Sri Lanka and we are among the top three phone brands in both the markets.
Speaking of Russia and broader plans in Europe, he added:
We are launching in Russia in December and if I am able to crack Russia, we will also able to capture the whole (of) Europe. We have a couple of products especially for that market, and Google doesn't work there so we have tied up with Yandex on the application level.
Of course, Russia and Eastern Europe's Romania are developing markets, so they shouldn't be compared to the main European market. Samsung leads Russia's smartphone market, as it does in India and many other nations.
Micromax's overseas ambitions risk being let down by its lack of supporting Android apps, but Rahul realizes this and told the newspaper that the firm is looking to acquire a software company to build up its app ecosystem. Perhaps Hugh Jackman can give them a boost too.
(Source: The Hindu)
(Editing by Josh Horwitz)