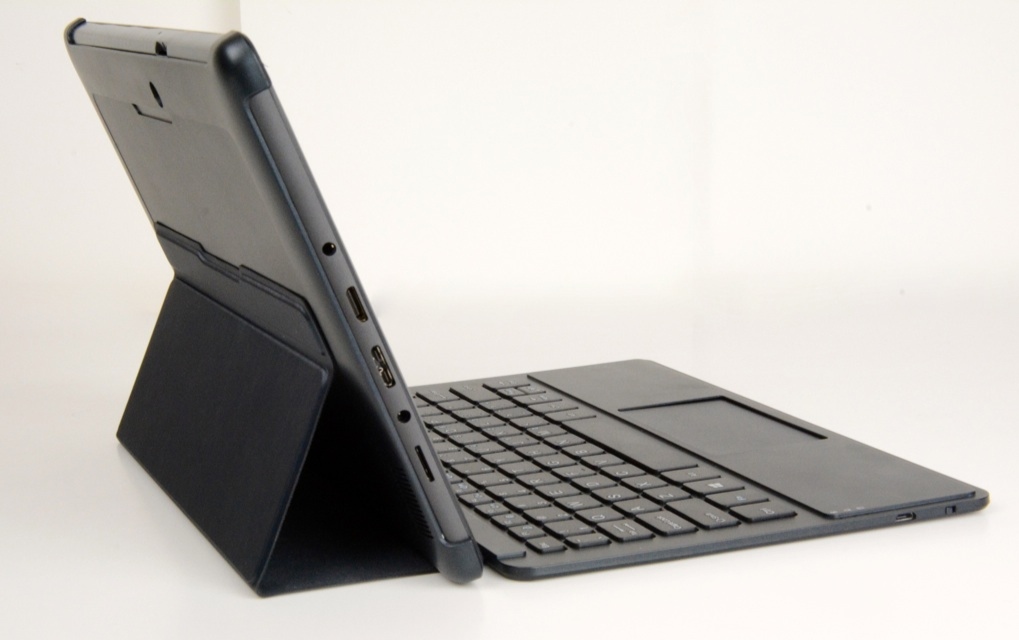 After success with its smartphones and tablets in India, homegrown brand Micromax is trying something different with a combo laptop and tablet called the LapTab.
Micromax's LapTab, unveiled at CES in Las Vegas, is a dual-boot tablet with full keyboard that runs on Android 4.2.2 or Microsoft's Windows 8.1. It has a 10.1-inch screen at 1280×800 pixels, two 2MP cameras, and just 2GB of RAM. The LapTab will be available to consumers next month. No price has been given yet.
The device is powered by Intel's Bay Trail-M processor to offer high performance without draining the battery.
Rahul Sharma, Micromax's co-founder, said in today's announcement:
Today, we are taking the next leap in raising the innovation bar globally, with the introduction of LapTab. Over the past few years, we have been witnessing a growing trend of increasing consumer demand for two operating systems in one device, which offers a blend of great PC like productivity in a tablet like form factor for seamless consumption.
Intel is keen for us to be biOSual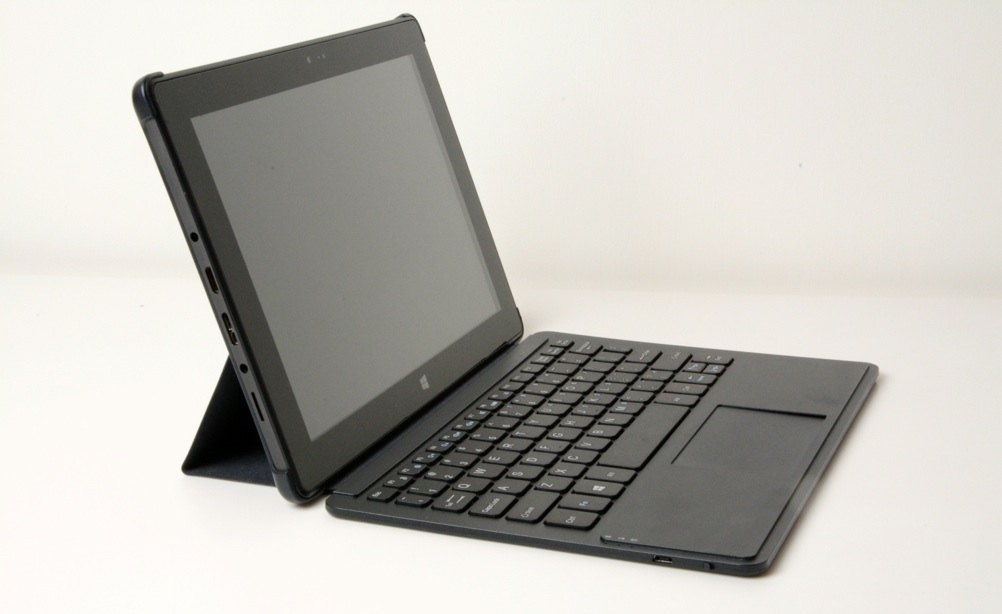 Intel seems to be keen for dual OS machines to take off so as to stop its weakening influence in the gadget market as more consumers opt for tablets – most of which use ARM-based processors, not Intel's – instead of conventional laptops or desktop PCs.
As for Micromax, it makes sense for the Indian gadget-maker to expand from smartphones, features phones, and tablets to this new, hybrid area of computing. It's Micromax's first usage of Windows, and it also marks Micromax's debut on the world stage.
Sharma said today, "As Micromax looks to expand footprints across global markets, we'll continue to fulfill our promise of democratizing technology for people around the world by making it more affordable and accessible. We'll be unveiling an array of innovative products across international markets in the next six months."
The Micromax LapTab will be up against a wide variety of touchscreen Windows 8 machines, as well as other upcoming dual boot laptop-tablet hybrids such as the ASUS Transformer Book Duet TD300, which was also announced today at CES.
We wonder if we'll see Huge Jackman, the Micromax brand ambassador, tapping and poking away at a LapTab soon.
(Editing by Steven Millward)