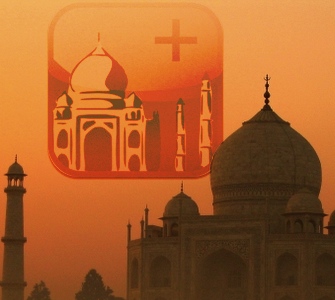 We know that Indian consumers love online travel products, but here's something that's instead aimed at travelers visiting India. The iTajPlus app is made by a group of Indian and expat backpacker types who want to provide a hi-tech way for people to explore the historic treasure that is the Taj Mahal at Agra.
The iTajPlus app (pictured below) was released in September, so far just as a paid iPhone app, that allows users to have an audio-visual guide to the Taj Mahal that works offline. But it's more than just a sort of museum guide, and will also work offline with your phone's GPS to guide you towards good restaurants near the marble mausoleum. Plus there are things like suggested one- or two-day itineraries. In theory, it could be a great app for independent tourists who'd rather not have the hassle of dealing with the swarm of guides and touts that inevitably descend on a major tourist site.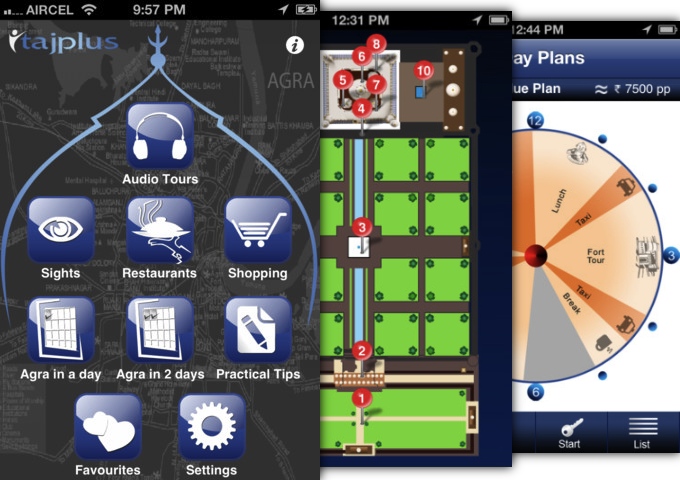 The startup behind the app is 'India 4 Gap Year' which also sells treks and voluntary work packages that are focused on India and the Himalayan region. It's based in Noida, in Uttar Pradesh. The company's PR manager, Lana Parker, tells us that the aim is to make "traveling to India simple and affordable" – and so the new app is an important part of that. A whole "suite of apps for India" is planned, starting with an Android version of iTajPlus. There'll also be some language localizations so as to reach new markets with the apps.
India 4 Gap Year was founded by Sid Verma, and the iTajPlus app's core team is comprised of him and Sanchayita, Mohit Goyal, and Gordon Brown. Being a small startup, a number of elements of its first app were outsourced, such as "screen design, content writing, development of the website, and voice recording." Indeed, Mohit oversaw all that, and actually works for the travel company only as a freelance mobile developer.
So, as well as traveling on a budget, the startup is living on one too. Lana explains that the team hasn't yet sought VC funding, but they're currently seeking backing via AppBackr to the tune of $24,300. The page also reveals that they've done their homework about travelers to Agra, citing Indian Ministry of Tourism stats that 73 percent of foreign visitors to Agra and the Taj Mahal site carry a smartphone.
The iTajPlus app is $2.99 in the iTunes App Store.