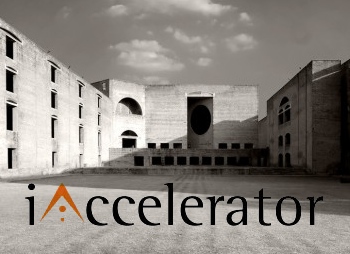 The Indian Institute of Management Ahmedabad (IIMA), India's top business management school, is looking for a new batch of startups for its flagship iAccelerator 2013 program.
IIMA's Center of Innovation Incubation and Entrepreneurship (CIIE) started in 2009 and is the brains behind the iAccelerator program. For this year, iAccelerator is scouting for startups in the internet and mobile domain that intend to launch products in the country. To date, iAccelerator has supported and mentored some 24 startups, among which eight have secured funding. One of its graduates is FrameBench, who popped up at TechinAsia's Startup Arena contest a few months ago.
According to CIIE, the iAccelerator program will provide three-month residential mentorship and guidance to the newest batch of selected startups. These startups – also known as iA startups – will get investment and infrastructure and business mentoring from experts mentors, investors, and tech enthusiasts during the three-month stay. At end of the incubation program on the demo day, these startups will get the chance to pitch their innovation to early-stage angel and venture capitalists.
To participate in iAccelerator 2013, Indian startups need to fulfil these criteria:
Focusing on web and mobile

Must be at prototype, product, or user acquisition stage

Looking for guidance in securing funding from angel or early-stage investors

Requiring funding in the range of Rs 5-10 lakh (up to $17,000) and additional mentoring
Interested startups can apply online to get selected for the iAccelerator 2013 through the website. The last date of submission is 13 July. Alternatively, entrepreneurs can catch the iAccelerator crew at roadshows that are being planned by IIMA at three locations – Bangalore on June 27, Delhi on July 6, and Mumbai on July 13.
The program will start on September 2 and will end with the demo day slated for November 30.
(Editing by Steven Millward)