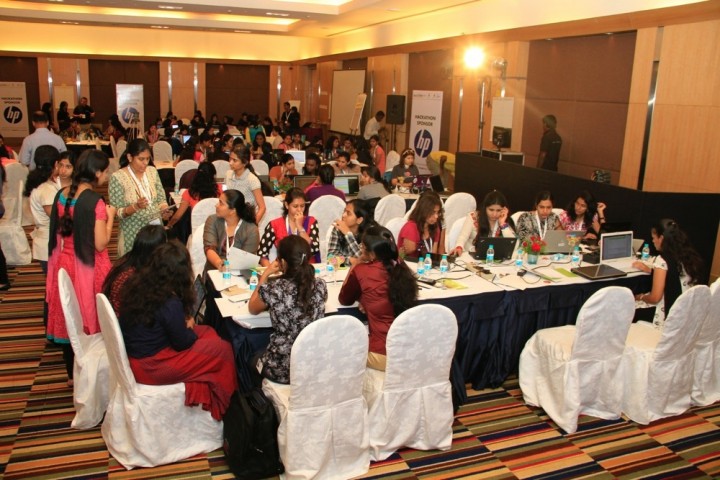 Most hackathons bring together software coders, techies or geeks to develop applications for specific tech platforms, software languages, or business areas. However this 'hackathon for women' organized by Grace Hopper India is quite unique.
First of all, it's a hackathon for women including developers and students; and secondly, it focuses on free and open source software (FOSS) based humanitarian projects. This year's event saw the assembled hackers and coders building on top of three major project frameworks: MifosX, Bachchao, and Clinical Reminders.
The Bangalore-based event – now in its fourth year – yesterday brought together over 100 women in the technology field to work and contribute towards humanitarian open source projects in areas of financial inclusion, locations and maps, safe areas, and health and medication.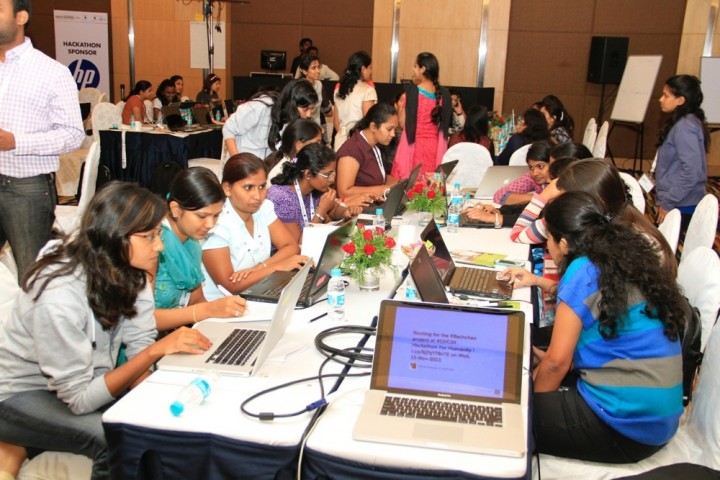 MifosX is a free and open source financial service system. Some of the hackathon participants worked with the MifosX framework to build a platform that enables financial service providers to deliver financial services effectively to some estimated 2.5 billion poor and unbanked population globally. It takes the form of a management information system for microfinance institutions to manage and track funds, loans, installments, savings, deposits, and related reports for accounting and analysis.
The Bachchao Project was the basis for other interesting ideas, with some women coders building Safemap, which is a custom, crowdsourced map that highlights information such as local police stations, hotels, accommodation, and non-governmental organizations (NGOs). This particular project would come in handy for travelers, and in particular for women travelers worried about their safety. This project was actually started during the Grace Hopper India 2012 event.
Meanwhile, the Clinical Reminders system brought the female techies together to build and work on a web service that gives reminders and alerts on medication, tests, immunizations, or medical examinations.
The coding meet was part of the Grace Hopper Celebration of Women in Computing in India (GHCI) Conference 2013 hosted by the Anita Borg Institute (ABI) and Association of Computing Machinery India (ACM India).
Geetha Kannan, Anita Borg Institute's India head, praised the high-spirited women in India for their work on such projects. She added:
The days of male-only coding platforms are gone and will hopefully never come back.
While the event didn't produce any new startup companies, the 'hackathon for women' not only offers the center stage to women in the technology field but also it recognizes their equal status in male-dominated societies across the world. We hope to see more of such events soon.
(Editing by Steven Millward)