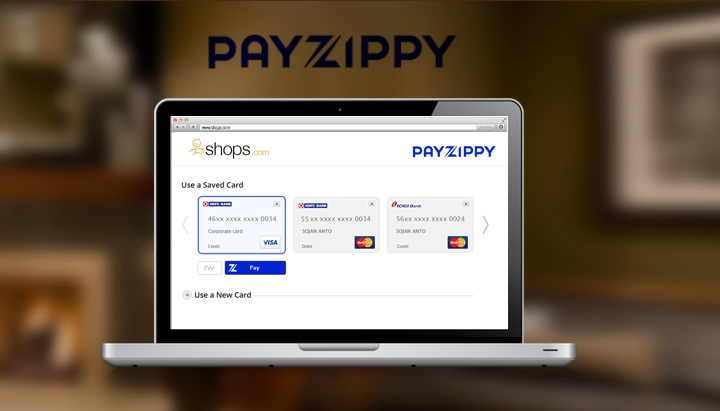 Online payments are a big issue in India, where only two percent of the population are using e-payments on the web – about the same level that have credit cards. So India's top e-commerce site, Flipkart, is doing something about it, today launching PayZippy. The homegrown web payment platform is now available to Flipkart merchants and other third-party business-to-business payments, and will open later for regular customers.
PayZippy is comparable to PayPal, or Alibaba's Alipay in China, and lets you pay online without revealing your credit card numbers – instead, your details are stored inside the PayZippy service. Being an open service, it's conceivable that other e-stores in India could adopt it if PayZippy is successful.
Flipkart's announcement – via TheNextWeb – explains:
This launch is a pre-cursor for a larger customer-centric product that will be geared towards making online payments a smooth, trustworthy and convenient experience for consumers across online merchants. With that product, consumers will be able to save their card details in their PayZippy account. They will then be able to use this saved card for transactions on merchant websites without having to type or share sensitive card details.
Flipkart's own marketplace only opened in April this year as a diversification alongside its main B2C offerings. Yes, it's a lot like Amazon's dual-prong method. Indeed, Amazon launched its Marketplace in India last month initially selling only books, but later added gadgets like mobiles and cameras. Clearly Flipkart wants to be ready to find of growing competition from both foreign and compatriot e-stores.
Flipkart aims to have 2,000 merchants using PayZippy by March 2014. It has already been tested on Flipkart's new marketplace. It's not clear exactly when it'll be ready for consumers to try out. Once it does, it should help cut down on fraud and transaction errors that have held back India's e-commerce industry from even greater growth.
(Source: TheNextWeb)