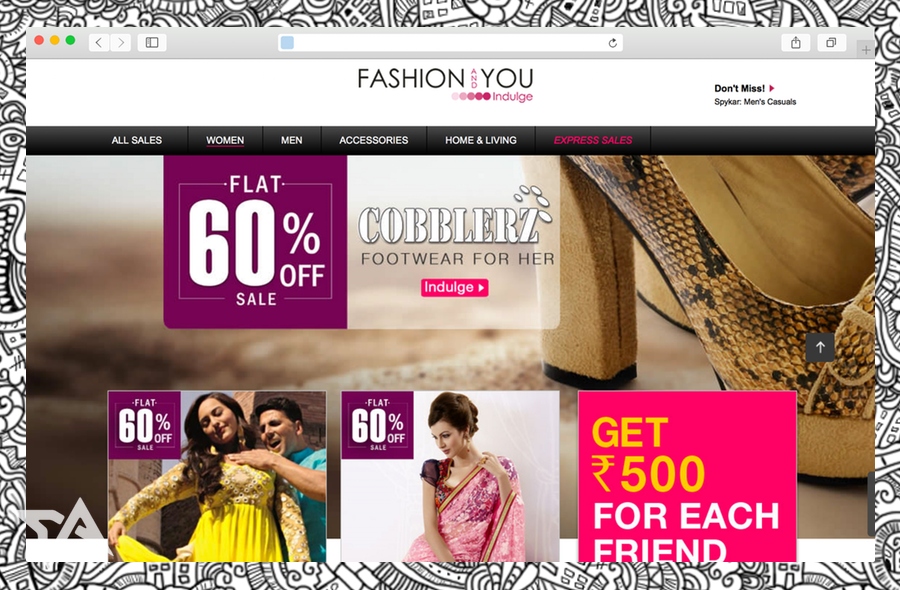 India's flash sales startup FashionAndYou has raised $10 million in funding from new and existing investors. This includes Sequoia Capital, Smile Group, Norwest Venture Partners, Intel Capital and Nokia Growth Partners.
This comes a lengthy two and half years after FashionAndYou raised $40 million in series B funding, on top of the $8 million it attracted in 2010.
This fresh funding goes into strengthening the estore's technology, attracting more customers, and increasing sales.
The startup is facing ever stronger competition in this online fashion shopping sector from Myntra and Rocket Internet's Jabong.
Specializing in men's and women's clothing, accessories, and home decor, FashionAndYou offers 15 new daily sales wherein users get the chance to buy items from top brands at discounted prices. The startup recently claimed it reached 5.5 million members.
See: India's Flipkart sells $1 billion worth of stuff one year ahead of projections
Aasheesh Mediratta, FashionAndYou's CEO, said in a statement today:
We have overcome a challenging phase in the last year and streamlined operations resulting in a lean and efficient organisation. The new funds will help strengthen the technology behind our inventory light business model, acquire more customers to bolster our flash sales dominance, and build a more cohesive brand.
Women shoppers account for 70 percent of sales on FashionAndYou and it's anticipated this figure will go up. Industry estimates suggest that woman will drive growth in online shopping in the country; spending by female eshoppers is expected to grow by a factor of six in the next three years, outpacing the general growth of ecommerce expenditure in India.
India's eshoppers spent $16 billion last year.