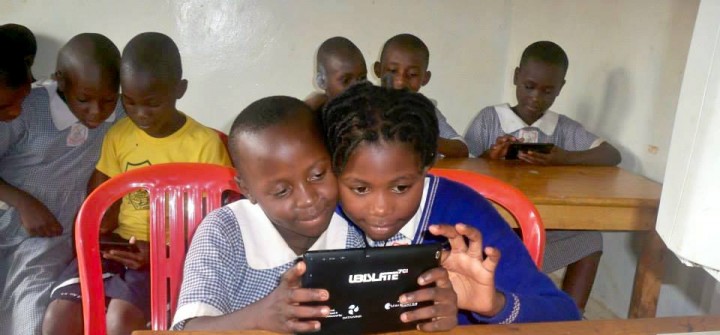 DataWind, contracted by the Indian government to produce $58 tablets for school students, has raised US$28 million (CA$30 miilion) through an IPO at the Toronto Stock Exchange (TSX). The company, one of the world's 50 smartest companies according to the MIT Technology Review list of 2014, is best known for its ultra-low-cost tablet, the UbiSlate, which was rechristened Aakash by the Indian government.
DataWind first made headlines when it won a tender from the Indian government to provide 100,000 tablets for schoolchildren. The Indian Institute of Technology prescribed the minimum specifications for the first batch of tablets, which the government distributed to school students. The idea was to enable students to surf the web, read electronic documents, and make education fun. The Aakash tablet launched in October 2011 and cost the Indian government INR2,276 (US$38) per unit. It ran on Android 2.2 and had a seven-inch touch screen, 256 MB of RAM, and two USB ports.
DataWind's Aakash 2, launched at the United Nations by Secretary General Ban Ki Moon, came in November 2012. This year, the company will supply Aakash 4 to the Indian government. This tablet, which will support 4G services, is expected to cost INR3,500 (US$58).
"Our IPO on the TSX represents a major milestone for DataWind and gives us the resources to implement the next stage of our vision to bring the internet to billions of unconnected people in the developing world. The internet impacts nearly every aspect of modern society and serves as a powerful economic stimulator. Yet, only a small percentage of individuals in developing countries have internet access," says Suneet Singh Tuli, president and CEO of DataWind in a statement on the IPO (PDF file). He founded the company in 2001 along with his brother, Raja Tuli, in Canada.
Before Aakash, most of Datawind's products were sold in the UK. The company also owns patented cloud-based web delivery technology, which uses existing cellular networks to provide the internet at a very low cost to the masses. "Our technology holds the potential to help bridge the digital divide – effectively and in the most affordable manner," Raja Tuli, co-founder and CTO, Datawind, said in the IPO announcement.
The company has been criticized in the past because its 'homegrown' tablets are mostly made up of Chinese manufactured parts.