Vineet is the founder and CEO of Teliportme, an India-based start-up. Having first called-out three major issues with the Indian start-up scene, he then tackled the problems with finding mentors and good VCs. You can follow him on Twitter.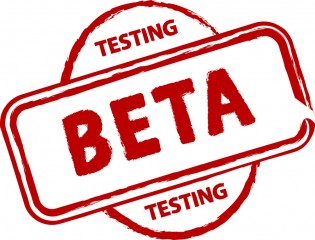 Every startup needs evangelists. We want people to try our product and give us feedback so that we can make a product that is better for them. This is such an important process that I would say it is as important as fund raising. I'd like to give you a simple real life example of how the attitude towards this is different in Bangalore and in Silicon Valley.
Our team at Teliportme created a tool that we felt would be very helpful for Android developers. We have been using this tool for over two months and saw that it helped us a lot. We wanted to do two things moving forward: 1) share the product with other Android developers, and 2) get feedback so that we could improve the product.
I emailed two groups. One was a Bangalore-based meetup group (1700 members) and the other was a Silicon Valley Android meetup group (980). I figured given that I was a part of the Bangalore group I would instantly get a lot of feedback. The responses I got were so different and varied that it begs to be documented as a clear distinction for what I call the early adopter phenomenon.
I contacted the organizer of the group in Bangalore who is a good friend and he sent a tailored personal email about our application to all the developers on the list. I got 10 responses, but not a single person even tried the product. I had one guy email me an entire business plan that I should be pursuing and how he can think of different ways to make money rather than the approach we took. There was a debate on features, feasibility, long term vision, competition, etc. But still not a single person tried the product. All I wanted was someone to login and give the product a test run and tell me what they thought. I also emailed another Android developer whose app is actually doing quite well and asked if he would be interested. Again he was very quick to give his thoughts and different scenarios but did not try the product, he went silent on my emails when I asked him to try the product.
Now moving on to the Silicon Valley Android Meetup – I didn't know anyone, all I had done was join their group and subscribe to their email list. I emailed them the same email that I sent to the Bangalore group. In a day I had six developers testing the product, one person was so in love with the product that he came down to meet me and provided very valuable feedback and the very next day made introductions to three angel investors. To put that into perspective, these developers actually make products and their apps run in the millions of downloads and they still felt the need and have the time to give feedback. Today our product is so much better because of that feedback.
The early adopters should not only be active on twitter or be gatekeepers of events but they should be willing to help out the entrepreneurs with their valuable feedback. It is a very important part of creating a valuable startup ecosystem. One of the main reasons that Silicon Valley is SV is because they drink their own kool-aid and they totally believe in it. When someone says, 'I will build a billion dollar business,' they believe he will.
The role of an early adopter is to use the product, just use it until it breaks or until you are satisfied because we as entrepreneurs want you to do that and that would be the best way you could help us. We love your ideas and most of the cool stuff on our app today is because of user feedback we got and that decided the path that we wanted to take. Unfortunately very few of our beta testers were from India. We actually have users helping us debug our applications from Russia and Germany and they can barely speak a word of English.
I have started to think maybe there is no way to start this revolution in improving our early adopter problem and so I decided to start my own list of early adopters/beta testers who want to help startups and build a useful and meaningful database that startups can access. If you think you are an early adopter and you want to see all the new cool stuff entrepreneurs are building and be a part of the process then fill out this form. I will publish the results of this experiment in my next post.
[Image from Shutterstock]