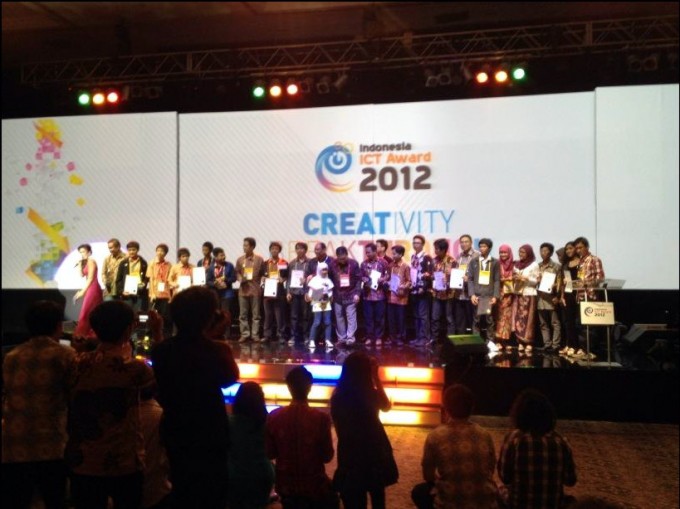 Indonesia's ICT Awards 2012 (aka INAICTA 2012) have wrapped up and announced its champions in various categories this year. DapurMasak, a social cooking network, is the winner of the brand new startup category award. DapurMasak managed to beat off very tough and established competition this year from the other seven startup finalists: Tiket, Rockto, Yotomo, Fokado, Tutor, Tanah Air, and Pointer Micro Systems.
Interestingly, the people behind DapurMasak are Didik Wicaksono and Soegianto Widjaja who also won the INAICTA 2011 in the e-business category with fresh food e-commerce site Sedapur. DapurMasak is similarly food-oriented, a sort of social service for people who love to cook. Users can share their recipes, or learn about some cooking basics. Are the two startup's business models related? Soegianto says yes, and promises more details to be unveiled very soon.
The competition also announced the merit award, which I think is similar to "honorable mentions" or simply the first runner-up. This was won by Fokado. The startup offers alternative way to give a present to someone, focusing on fun activity packages. Congratulations to all the winners of INAICTA 2012!
[Picture source: Nihdia.com]