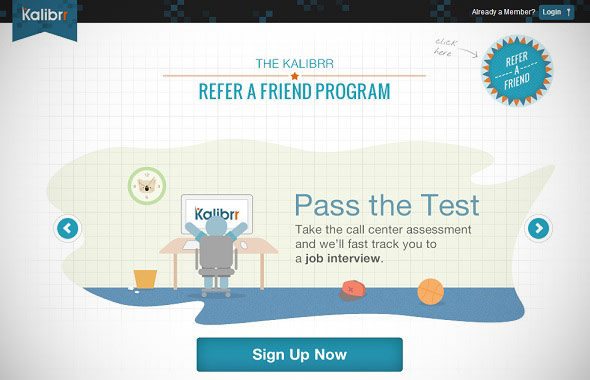 Philippine startup Kalibrr announced today that it has received PHP4 million (USD100k) in seed funding from Kickstart Ventures, a business incubator that is wholly-owned by Globe Telecom.
Kalibrr aims to close the skills gap in the thriving business process outsourcing industry in the Philippines, which according the the startup, only has a 5% hiring rate.
The company solves the problem by providing online job training and assessment tools to job applicants. Once they complete the program, they'll be referred to Kalibrr's partners for a job interview. Applicants can use the website free-of-charge, while companies pay a fixed fee for every hire.
The Business Processing Association projects that the country's BPO sector will employ 1.3 million people and earn USD25M by 2016. The Association also claims that BPO jobs offer higher salaries than work in many other industries.
"The biggest risk to doing business in the Philippines isn't natural disasters or corruption – it's the ability to find enough skilled talent to fill our vacancies," said co-founder Paul Rivera, who started the company in January 2012 with Dexter Ligot-Gordon. Both are UC Berkeley graduates.
With the investment, Kalibrr will focus on helping users secure call center jobs in Metro Manila. It already has some success cases. In the near future, it hopes to cater to other industries, expand to other provinces in the country, and go abroad.
"Kalibrr represents the kind of startup that we want to invest in: a transformational idea, an ambitious plan, and a strong drive to execute in-market. Paul and Dexter have assembled a great team, and we're thrilled to join their drive to innovate in the education-to-employment space," said Kickstart president Minette Navarrete.
Globe is a joint venture between Ayala, a prominent holding company in the Philippines, and SingTel, one of the world's largest telcos. The latter owns a 47.34% stake in Globe.