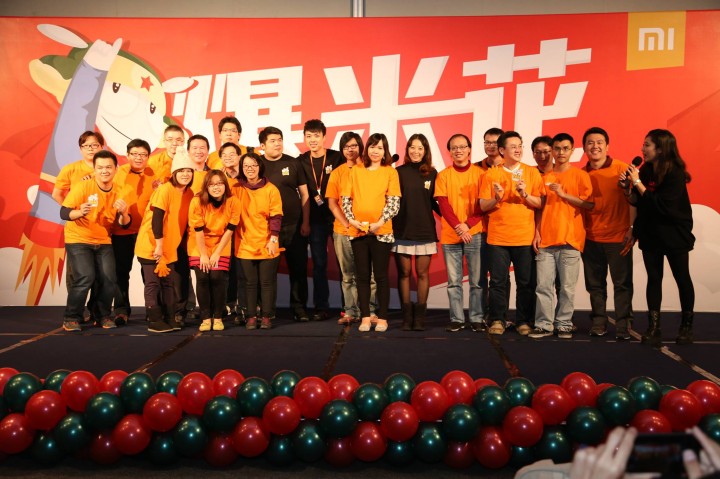 Today Xiaomi held its latest online flash sale, this time doling out 10,000 of its Hongmi devices to customers based in Taiwan for NT$ 3,999 (about $135). According to an announcement on Facebook, Taiwanese participants snatched up in nine minutes and 50 seconds.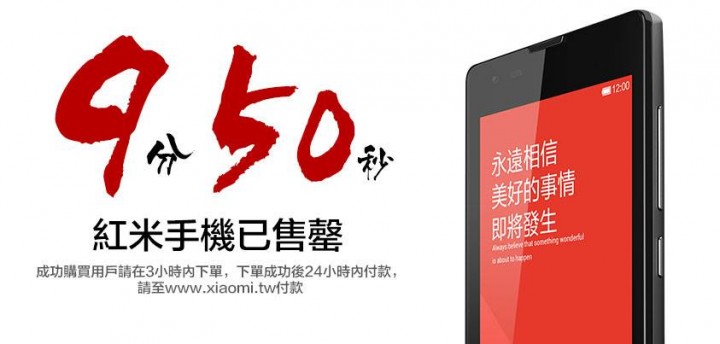 The flash sale was Xiaomi's first of its kind outside the mainland. The company entered Taiwan in April of this year, and since then it's been establishing partnerships with carriers and other service providers. Customers lucky enough to snatch up a Hongmi can pay for the device using Paypal, and can pick it up at a participating nearby Family Mart convenience store.
It's worth noting that this flash sale isn't of as great a volume as its previous ones in China. Two weeks ago the company sold 150,000 Mi-3 phones in nine minutes and 55 seconds seconds on WeChat, the popular Chinese messaging app. And on 11 November the company sold a total of over 200,000 smartphones in under three minutes, raking in RMB 100 million (about $16.4 million) in the process. So this time around, we're looking at one-tenth of what Xiaomi typically sells for its mainland China flash sales.
Arguably, the volume of devices and the speed at which they sell out isn't as important as the number of total registrations for the flash sale. We've reached out to Xiaomi to ask for this figure and will update this piece if we hear back (Update 9 December 2013 20:30: Xiaomi will not disclose this figure at this particular time).
At a press conference in Taipei this past weekend, Xiaomi executives Lin Bin, Li Wanqiang, and Hugo Barra revealed that the company expects to start operations in Southeast Asia in early 2014, with Singapore as possible starting point.
(Images via Facebook)