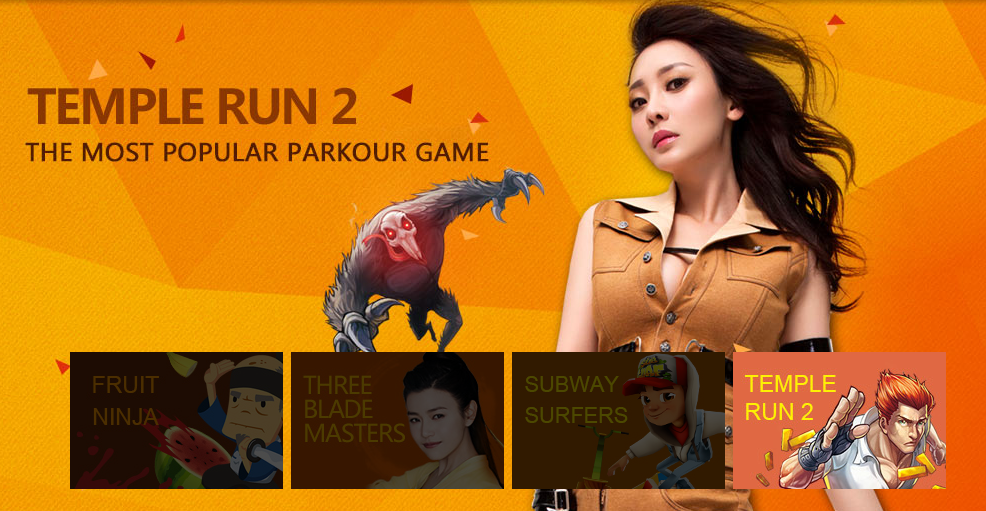 The mobile game publisher responsible for localizing international hits like Temple Run and Fruit Ninja for the Chinese market, iDreamSky (NASDAQ:DSKY), started trading on the NASDAQ yesterday. The company got off to a good start, with share prices starting above the preliminary price range at US$15 per share. By the closing bell, the price rose to US$15.94. The IPO earned the company US$115.5 million.
Tech in Asia spoke to iDreamSky CFO Jun Zou, and asked why he thinks now is the right time to list on the stock market as opposed to raising further venture capital.
"We can better collaborate with our overseas partners," Zou says, since many of the games that iDreamSky brings to China come from the US. In addition, he says the IPO will improve investor confidence and help build a brand name.
iDreamSky has 40 games in its portfolio (remember it just localizes and distributes these games for the Chinese market, and doesn't develop them on its own), three of which are in the top 10 most downloaded in China. 12 of those games came in the first half of this year, with 20 more to come before year end.
iDreamSky is the only non-Tencent gaming company to publish games on WeChat and integrate the popular chat app's payment system. Tencent invested in iDreamSky last year. Zou says two more games will come to WeChat this year: Cookie Run and the long-awaited Fruit Ninja.
Last year, over 40 percent of iDreamSky's revenues came from a single game series: Temple Run. Zou says he expects revenue to diversify across more game titles in the future, and that figure has already dropped below 30 percent in the first quarter of this year. Another blockbuster title could never hurt, though.
See: Game publisher helps Temple Run 2 dash to 130 million users in China
iDreamSky wants to bring Chinese mobile games to the rest of the world, as well. Zou says the company is working with Japanese chat app Line and Chinese utility app maker Cheetah Mobile (NYSE:CMCM) to help mainland game makers reach a wider audience.
iDreamSky will also set up a joint-venture in the US so it can attract and get more content from game developers there.
The company's prospectus reveals that, across all of its mobile games, it has 25.8 million daily active users, 300 proprietary distribution channels, and 50 payment solutions.