IdeaSpace is inviting all startups to join their annual national competition where the top 10 winners would walk away with up to PHP 2M (USD 49K) worth of prizes including seed funding, mentorships and training, office space, backroom operations support, intellectual property and legal services among other goodies. The contest is open to both local and global entries.
IdeaSpace President Martin Earl Valencia shared that there were already more than a hundred entries as of Dec 15, 2012. The deadline for submissions is January 7, 2013.
The organization is a Philippine-based non-profit formed by First Pacific, Metro Pacific, PLDT, Meralco, Smart, Digitel, Sun Cellular, SPI Global, Indofood, Philex Mining, Maynilad, MediaQuest and TV5. It provides funding cum incubation for early stage startups.
The contest was highlighted at the IdeaSpace year-end party which was held at the Fuller hall in AIM, Makati Philippines on Dec 15, 2012. Photo shows some of the country's leading internet and ecommerce personalities that were tapped to be mentors:
The following are some of the PH startups that may join the competition.
Paybilis
Israel Brizuela of Paybilis.com with adviser Nicole Paterno. They're somewhat similar to Greenpost. Nicole used to be with Silicon Valley-based Narra Venture Capital, which was founded by Dado Banatao.
Guestlist.PH
Ron "Ronster" Baetiong is the founder of Guestlist.ph who is shown in the picture below with Nicole. Guestlist.ph subscribers gain exclusive privileges and entry into the hottest night spots … for free.
GoRated.PH
Ragde Falcis beams that "GoRated.PH is to be a rating platform for virtually anything". They are initially rating food retail spots as 40% of online searches in the Philippines are related to food. Once they fine tune their app, they can apply the same approach to other categories easily. Ragde is currently working with Christian Blanquera  of Openovate Labs to speed up their execution.
I wonder how they compare to SingTel's Hungrygowhere.com ?
RocketLabs
Angelo Ortaliz De Guzman  is the founder of RocketLabs. (Not to be confused with Rocket Internet). His group is working on an online learning platform similar to Singapore's Teamie.
Their WIX hosted website shows their smart use of startup resources. Their app may generate interest in the various tuition centers in Singapore.
Orchestrack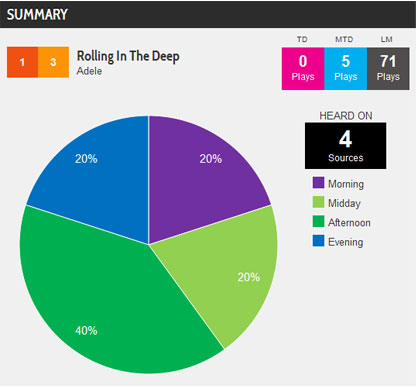 Unyx Sta Maria and Raymond Del Rosario are the founders of Orchestrack. It was one of the 8 winners of the recently concluded Hack2hatch event in Cebu.
Think of their app as a platform for streaming media analytics. Orchestrack is somewhat similar to Soundhound in that it can identify music based on sampling a few notes. They are going further by using their technology to identify ads playing on the radio and TV and enable ad monitoring on the internet.
I like their pro-activeness.
We connected via Skype around midnight and agreed to a breakfast meeting the next day at 8am. The two DLSU (De La Salle) graduates went back to work right after the Sunday breakfast. Talk about commitment.