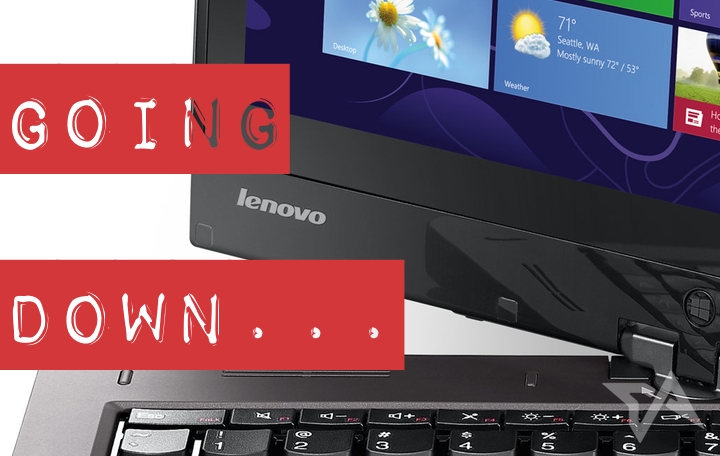 Research firm IDC has done some number crunching on PC shipments in 2013, and the resultant numbers are grim. PC shipments in Asia-Pacific (IDC doesn't include Japan in that) saw a double-digit decline for the first time ever. A total of 108 million desktops and laptops were shipped in 2013, which is down 10 percent from the previous year.
The IDC Asia-Pacific team says in today's email:
The economic sluggishness in big emerging markets in the region adversely affected buying sentiments, with education sector projects being a lone bright spot in the commercial space, without which the region could have dropped even further. On the consumer side, smartphone and tablet distractions spread throughout the region this year, further contributing to the sharp decline in the PC market.
Lenovo (HKG:0992) is top in 2013. Lenovo first passed HP in terms of shipments in Q2. Indeed, Lenovo grew its market share very slightly, and now has 24.9 percent of the sector. Here's the full top five:

Plummeting PC shipments have hit companies that are failing to diversify into strong mobile brands. Basically that's all the top five apart from Lenovo. While drama at Acer (TPE:2353) forced out its CEO earlier this year, Lenovo is looking in much better health with strong smartphone sales in China. The Chinese company is looking to grow its mobile business around the world.
While everyone loves upgrading their tablet and/or smartphone, laptops and desktops are a chore and a drag. Surely this is the start of many more double-digit drops for the industry.
(Editing by Josh Horwitz)