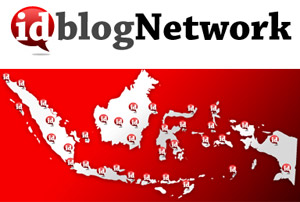 It's been quite a long time since we last heard about the progress of Indonesia's blog advertising network Idblognetwork – more than one year, to be exact. We caught up with the team again recently to talk about new developments since they received investment from East Ventures [1]. It turns out, the team has just entered a partnership with travel website Wego and had a lot of information to share.
Idblognetwork's partnership with Wego was announced earlier this month. With this partnership, now bloggers on Idblognetwork can earn extra cash by implementing affiliate links to Wego. All Idblognetwork bloggers automatically have an affiliate IDs for Wego's affiliate network, and they need only put a script or widget on their blogs and they will earn money when a transaction is made or triggered by the blog.
Dean Wicks, the CMO of Wego commented on this partnership:
Wego is thrilled to officially welcome the ID Blog Network into the Wego Affiliate Network (WAN). WAN will help benefit and prove very valuable to the thousands of bloggers at Idblognetwork.com, as Wego provides them with the best travel metasearch technology and the additional bonus of a revenue stream. We look forward to an inspiring and long term relationship.
This is the first time Idblognetwork has made an affiliate partnership like this. Kukuh T. Wicaksono, the co-founder of Idblognetwork, said that they are open to similar collaborations if the company can provide a system that is able to integrate with their blogging ad network.
The team is now working on three things to bring in more revenue channels for its bloggers. First, there will be pay-per-view video banners to help increase the number of views for YouTube videos. Second, pay-per-read ads, which Kukuh believes are suitable for online news portals. The widget comes in the form of a RSS feeds box which showcases the five most recent news items from a portal. If readers click the RSS feeds on a blog, and spend at least 30 seconds at the landing page, the blogger will earn money.
The third new revenue stream to be implemented later will be a pay-per-browsing ad model, which is suited to e-commerce sites. It has a similar operational method to the pay-per-read method, but this time in the form of a top five most-wanted products box on the blog. If it is clicked, and the user spends at least one minute at the specified product or the entire site according to the advertiser's demand, the blogger will earn money.
Key Metrics
Here are some new numbers from Idblognetwork:
According to Google Analytics, there are around 700,000 unique visitors every day. Particularly in September, the site [3] had 28 million visits with 17 million unique visitors. In total, it amounts to 118 million page views. [UPDATED with explanatory footnote below].
54.8 percent are returning visitors. The average time spent on each visit is four minutes.
Idblognetwork has 10,700 selected bloggers, a 100 percent growth compared to last year.
According to data analytics company Effective Measure, Idblognetwork has around four million unique browsers [2], amounting to 29 million page-views. The average duration of each session is also four minutes.
The most popular Idblognetwork advertising campaigns are pay-per-post or paid reviews, pay-per-acquisition, and pay-per-tweet. For the pay-per-acquisition model, bloggers will be asked either to submit content, or make registrations, or invite readers and friends to participate in a quiz or contest at the advertiser's landing page.
Here is a breakdown of Idblognetwork's blog content types:
---
East Ventures is also an investor in Tech in Asia, see our ethics page for more information.  ↩

Unique visitors and browsers have similar definition, but are different in terms of analytic methodology. The latter implements cookie deletion addressing, which will enable the company to identify the same person accessing the site even when they enter it numerous times. Whereas unique visitors don't delete the cookies, which might result in counting the same user twice if the system generates two cookies when the user navigates other pages. Unique browsers' number has the tendency to be lower than unique visitors because of that.  ↩

Kukuh explained that the number is garnered from the 10,700 blogs under the Idblognetwork. He said that he installs both Google Analytics and Effective Measure on each Idblognetwork script used by its blog members.  ↩