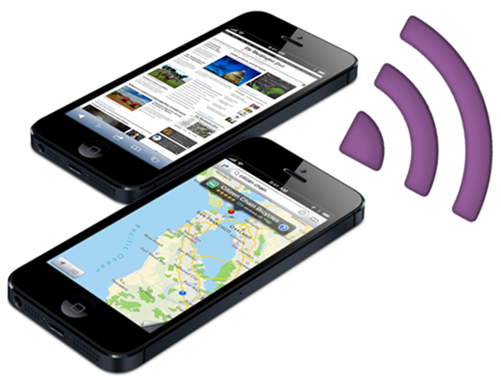 The Infocomm Development Authority of Singapore (IDA) has told the country's three leading telcos on April 23 not to charge their existing customers extra money for using 4G services.
In a press release, the government agency noted that StarHub intended to charge its SmartSurf customers an extra S$2.14 a month for using its 4G service. After investigating the matter, it has "clarified" the situation with the telcos, including SingTel and M1. All three operators then decided to not change 4G service prices for existing post-paid customers.
IDA made this move because the Telecoms Competition code states that operators should be more transparent with customers about price changes, especially before they sign up for a mobile contract. The lack of communication has caused "consumer confusion", the press release reads.
"Telecoms operators should not change prices mid-way that affect customers with minimum term contracts, if they were not clear to customers upfront what those price changes might be."
At Channel NewsAsia's Talking Point last night, the government agency has hinted at further measures to ensure telcos inform consumers clearly about the terms of their services. New regulations will be put in place mandating operators to make sure their customers are completely aware of contractual terms before they commit to it, said IDA deputy CEO Leong Keng Thai.
He added that while "all the necessary notifications are captured in writing in one form or another" by the operators, more could be done at the physical point-of-sale channels. The IDA will work with the telcos on ways to tighten procedures on that front.
StarHub responds
StarHub issued a statement saying that it has been upfront with customers about the 4G promotion. "Details of this service, including pricing and promotion expiry have been made available in our sales and marketing materials as well as on our website since its introduction in September 2012," says Chan Kin Hung, StarHub's senior vice president of mobility.
The telco started a brouhaha in mid-April when it announced that its 4G promotional service would come to an end. Customers were told to switch back to 3G if they do not wish to pay. As the first operator to make the move, it raised concerns that other telcos would soon follow its lead.
IDA's orders are delaying the inevitable, nonetheless. New and re-contracting customers will still have to fork out for 4G services, naturally.
Consumers in Singapore are generally unhappy about telcos raising prices for their services. SingTel, for example, is charging S$105 for access to all World Cup matches on television, a 59 percent hike from the previous football event in 2010.
Before that, the three telcos announced an end to 12GB monthly data caps, reducing it down to 2GB instead. Consumers complained that the cap would not be enough for accessing the internet on mobile. The telcos countered that this would relieve bandwidth strain and improve surfing speeds for all.
(See more: Compete With Telcos? You Must Be Crazy! Singapore Startup MyRepublic is Doing Just That)
Here's IDA's press release: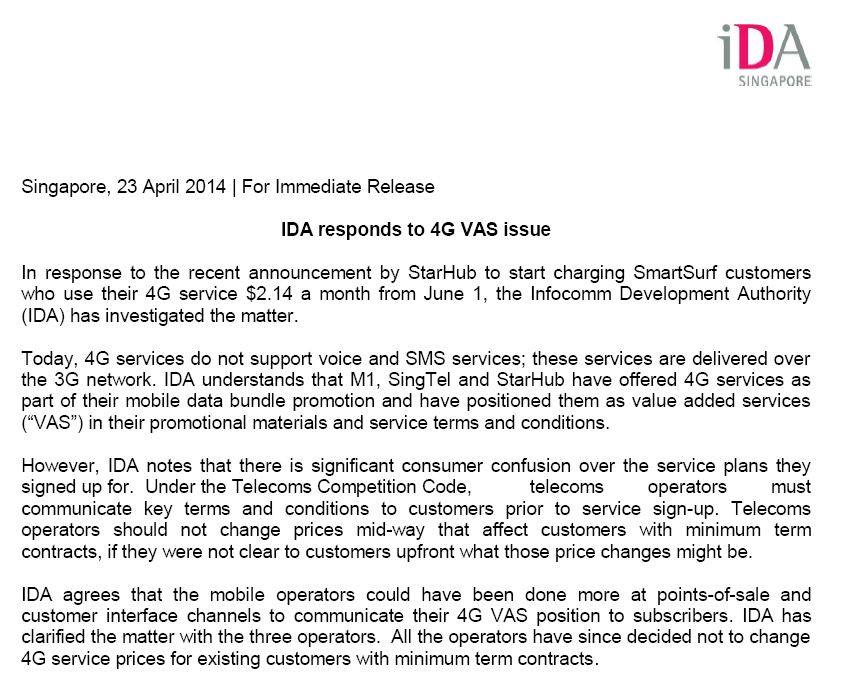 Update on April 24: Added statements from IDA's deputy CEO, as well as more clarification on what IDA's press release states.