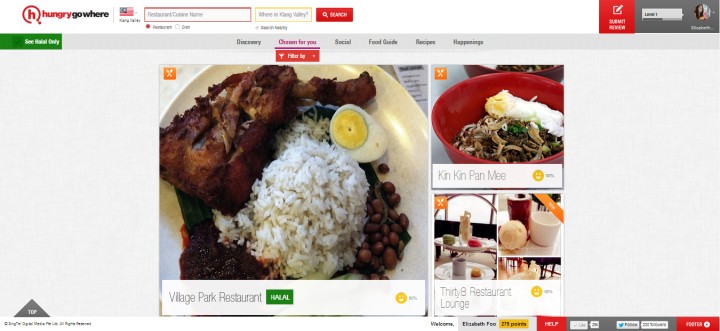 The Malaysian version of food portal HungryGoWhere has rolled out a new feature that makes personalized recommendations based on your palatal preferences, and is going mobile, too.
HungryGoWhere Malaysia boasts its new feature as first-of-its-kind in the Asia Pacific region, and has integrated an artificial intelligence system made by a partner company. The algorithm behind the system extracts information such as your location and preferences, then pushes the recommendation to you. The system understands your likes and dislikes, preferred cuisine, and price range over time, then creates a 'Digital DNA' for each HungryGoWhere user, and this gets sharper with every use. Users can also edit the suggestions.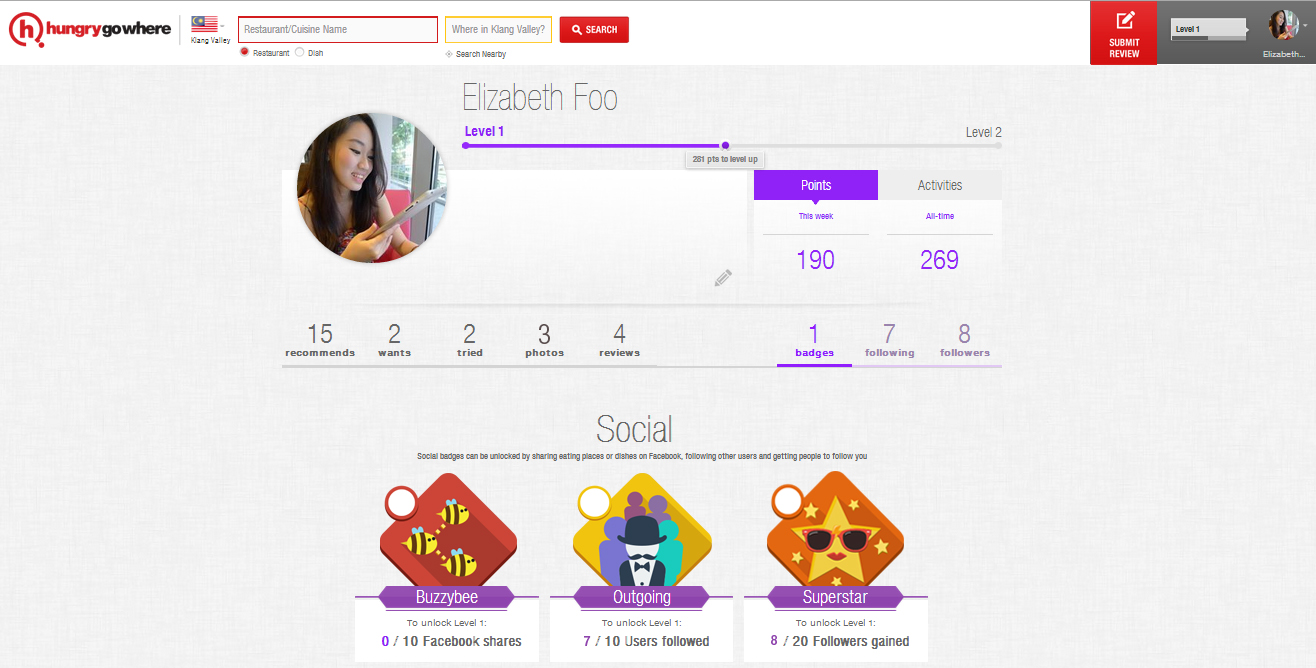 HungryGoWhere allows its users to earn points and badges that appear in their profiles (pictured above). So if you have a huge following on Facebook and constantly share food content with your audience, you could well be the portal's superstar. And if you are a sucker for Japanese food, you can become a "Japanese cuisine expert" too.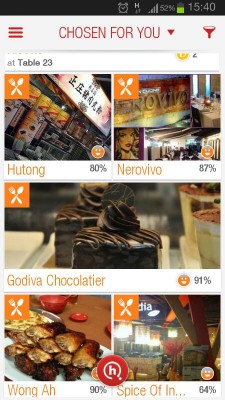 Loo Cheng Chuanm head of SingTel's Digital L!fe division which runs HungryGoWhere, says that it wants to "acquire, engage, and retain users who want to find eateries that are most relevant to them, based on their preferences," making it "more relevant and personal to each unique user."
The service reminds us of food apps such as China-based Fanqie Kuaidian and Singapore-born Burpple.
The new features are currently available on HungryGoWhere's Malaysia app (pictured right). The company is looking to launch the service in Singapore and Australia next.
(Editing by Paul Bischoff)