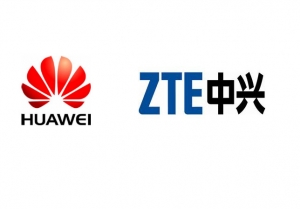 A few months back we looked at first quarter numbers from IDC regarding year-on-year growth among the world's top smartphone makers. At that time, we noted the strong growth of Samsung and HTC (at 350 percent and 229.6 percent respectively), which likely correlated with the widespread growth of the Android platform.
Now new projections from Digitimes Research for the year 2011 still show stellar growth for those two companies at 191.3 and 106.2 percent projected for the year. But what's even more notable is the growth that Digitimes is expecting for Chinese makers Huawei and ZTE (neither of which were specified in IDC's Q1 release).
It's expected that Huawei will see a 400 percent rise in shipments, moving 18.7 million units. ZTE should be close behind, expected to rise 330.3 percent with 14.2 units shipped.
Analyst Luke Lin elaborates on Digitimes' forecasted figures:
Both China brands are benefiting from explosive growth in demand for Android devices, close ties with China's local mobile operators as well as [the] competitive prices of their products.
It's important to keep in mind however that these two companies, still have a long way to go before they can play with the big boys. According to the report, Apple – which will surpass Nokia as the top smartphone vendor – will move 86.4 million phones for the year 2011. Nokia, the only company in the report forecasted to see negative growth (see above chart), will move about to 74.4 million — still nothing to slouch at. Expect Samsung to leapfrog the Finnish phone maker next year if things continue like this.