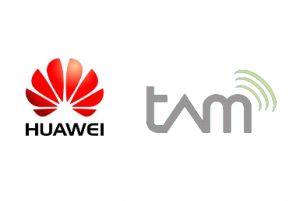 Huawei is very serious about competing in Indonesia's mobile market. After showcasing various mobile phone products at the Indonesia International Communication Expo and Conference (ICC) in June, and launching the IDEOS S7 recently, the Chinese mobile giant is now partnering with PT Teletama Artha Mandiri (TAM) to distribute mobile phones and tablets throughout the country. Both companies signed an agreement recently at Plaza Senayan, Jakarta.
As reported by Telset, the president of Huawei Devices South Pacific, Mike Liu, said that the company has an ambitious target in Indonesia. And introducing Android-powered devices is a priority at the moment. Considering TAM's success in distributing BlackBerry products in in the country, Huawei believes it will bring luck to the company as well.
TAM is well-known for its vast distribution network across the country, with 2,093 wholesalers and retailers from its 20 branches. The company's achievement as the leading distributor of Sony Ericsson, Samsung, and BlackBerry should be a big boost for a new-comer in the local retail market. So this looks like a promising step for Huawei.
It's interesting to see Huawei move in the country as it tries to keep pace with fellow Chinese manufacturer, ZTE, which also recently announced its own retail plans with an affordable Android-powered phone and tablet for the Indonesian market. Both companies are making inroads in not just Indonesia, but in India as well. For Huawei, revenue over the past few years has shown more growth in overseas regions than in its native China (see chart, right), so stepping up its game in Indonesia should bolster that trend even more.
The timing is right for Huawei to start selling smartphones in Indonesia too. Why? Because many Indonesians tend to buy new mobile phones to celebrate Eid, the period following Ramadan. And with half of Indonesian netizens using mobile phones to go online, it shouldn't be long before luck knocks on Huawei's door.