It was supposed to be a good PR move, a way of celebrating the country's history and wishing it well. But instead, Huawei's independence day message for Pakistan rubbed people the wrong way by failing to include the disputed region of Kashmir as part of Pakistan's territory in the Facebook advertisement below (which has since been removed from Huawei Pakistan's page):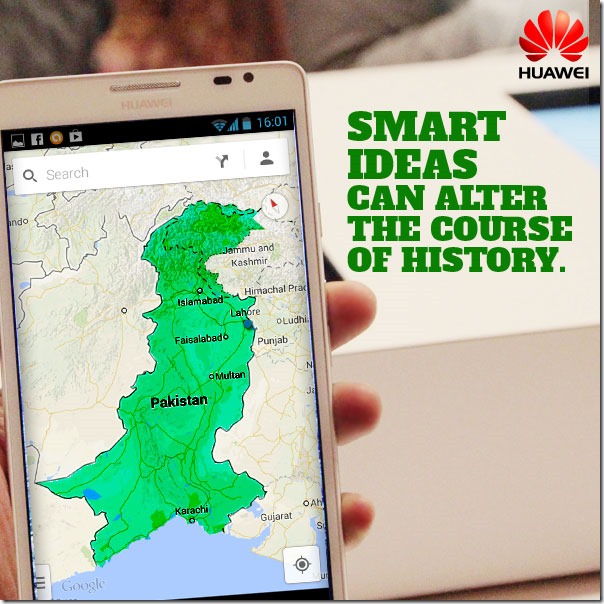 In the image above, you can see that Huawei has taken the Google Maps image of Pakistan and colored it green along with part, but not all, of Kashmir (upper right). Kashmir is a disputed territory that is claimed by India, Pakistan, and China, and sections of it are de-facto controlled by each of those nations. Huawei's mistake, according to ProPakistani, was to only highlight in green the section of Kashmir that is actually controlled by Pakistan, and if that site's comment section is any indication people have definitely taken notice of the mistake. On ProPakistani it has ignited a fiery debate, with some saying that Huawei is only depicting the current political reality and others saying the map is offensive.
Whether or not Huawei's map is correct, though, this is the kind of political argument Huawei almost certainly doesn't want to be involved in. The company just took on a big infrastructure contract in Pakistan and is considering opening a plant there, among other endeavors. We've reached out to Huawei for comment on this story and will update this post if we hear back, but my guess is that the company is wishing it had just gone with a picture of the flag instead of using a map for its independence day greeting. Hopefully somebody will make a note of that for next year.