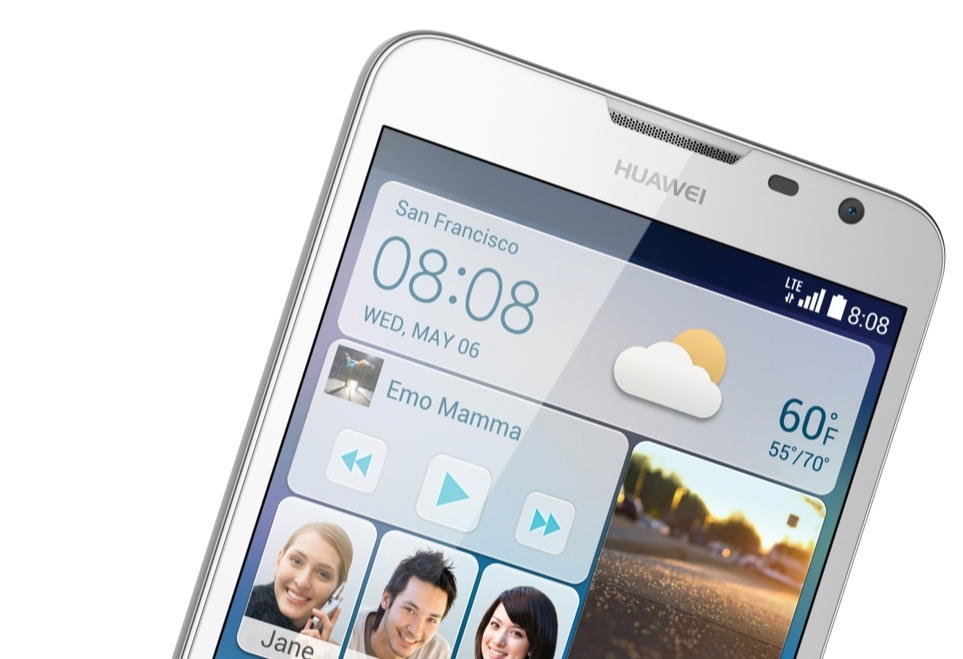 Chinese gadget maker and telecoms giant Huawei shipped 34.27 million smartphones in the first six months of the year, the company revealed today. That figure is up 62 percent on the same period last year.
Huawei heralded its claimed "success in the mid- to high-end market" – with its large-screen Ascend P7 and Mate 2 4G phones – for boosting smartphone sales.
Research firm Canalys said in May that Huawei is the world's third biggest phone vendor (in Q1). Samsung is first and Apple second.
Huawei said today that strong marketing overseas helped lift its numbers, especially in emerging markets. Of its total smartphone shipments in H1 2014, 20.56 million of them were to markets in Asia, Latin America, the Middle East, and Africa. That's up 85 percent on a year ago. The Middle East and Africa region is growing strongest, seeing shipments up 550 percent in the past 12 months.
See: 15 new Asian smartphone makers hoping to crush Samsung and Apple
Huawei seems to be trying to emulate Samsung with its larger Android-based phones. They're up against the Samsung Galaxy S5 and Note 2. But that puts Huawei in the same boat as Samsung, which is in increasingly choppy waters. Both firms are seeing stronger competition from new phone-makers that make premium-looking Android smartphones for about half the price – such as Xiaomi and OnePlus.
Huawei also revealed today that it shipped a total of 64.21 million devices – including feature phones – in H1.