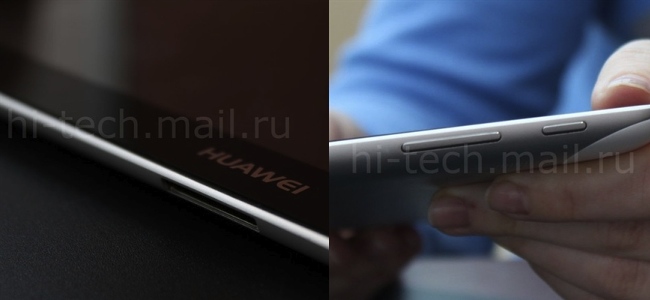 According to Huawei chariman 'Richard' Yu Cheng-dong, posting to his Weibo account, the company is ready to impress with its upcoming MediaPad 10 tablet. He claims that it is the "most powerful tablet that ever existed."
It will be powered by something called the Hisilicon K3 V2 processor, but it has not been made clear if it will be dual- or quad-core. It might well be a quad-core beast if it shares the same heart as the forthcoming Ascend D1 Q phone.
Photos of the 10-inch screen MediaPad 10 tablet have leaked, giving us a few angles of its sleek frame and slim body. In an earlier Weibo posting made by Richard Yu, he said the MediaPad won't show itself until MWC 2012, which kicks off next week, where Richard himself is scheduled to take off the wraps.
According to Sina Tech and PC Online, the MediaPad 10 has a quad-core processor (which, as we mentioned above, is debatable), a proper HD resolution screen that's 1920 by 1200 pixels (also a questionable claim), an 8-megapixel camera, stereo speakers, a slimline build, a microSD card slot for expandable storage, and a SIM slot for 3G cards. It looks to be running Android 4.0, the very latest version of Google's mobile OS.
There's no word on price and availability for now.
[News and photo source: CnBeta.com]