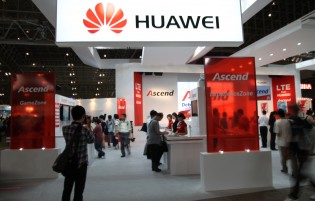 There are lots of questions about Huawei; questions like "Why does the CCP have an office in your headquarters?" or "Why are several countries investigating you?" or "You did what in Iran?" But the real question at the root of those questions is whose security Huawei really has in mind as it develops and operates in sensitive areas beyond China's borders.
To that end, Huawei's head of cyber security John Suffolk has recently written a blog post about a discussion he had with Huawei CEO Ren Zhengfei that shares some of Ren's views on security. Parts of it are fairly interesting, although it's very important to keep in mind that this is essentially a PR move and that one Huawei exec talking to another doesn't make for the most unbiased reading ever.
In the post, Ren talks about Huawei's commitment to keeping their infrastructure operating even in times of crisis:
In the 2008 Wenchuan earthquake, communications services in the quake-stricken area broke down completely. Our Chairwoman of the Board immediately established a work team and chartered four airplanes to Chengdu…

…To provide emergency communications and facilitate coordination, the rescue forces used helicopters to transport our base station to the mountain top in the quake-stricken area; the base station was set up to form a temporary communications network together with antennas and satellites…

…Our employees deploying the base station on the mountain top had to work in the rain and sleep on the wet ground at night. In the mornings, they went down the mountain to fetch diesel oil for the generators. The arduous hike took 4 to 5 hours back and forth.
Ren also addresses, albeit somewhat vaguely, one of the questions I mentioned above:
"Information leakage is first a legal and social issue to the international community; then it is a technical issue, which requires concerted efforts of society and the entire industry […] We are determined to make internal adjustments to ensure that our equipment is the most secure, transparent, high-quality equipment in the world.
Suffolk himself then goes on to paraphrase Ren's apparent opinions on what Huawei needs to do going forward, which includes a lot about transparency and allowing for independent external verifications. It's the sort of talk that's hard to disagree with, but also hard to execute, and it's pretty clear that thus far, Huawei has not been able to satisfy the expectations of government officials in at least the US and India.
Whether those expectations are fair or not is definitely debatable, but it's also probably irrelevant; if the government thinks Huawei is facilitating spying, Huawei isn't going to get all that far in the country. So it will be interesting to see what concrete steps Huawei takes over the next year to attempt to assuage fears and (hopefully) answer a few of the questions I posed at the beginning of this post.