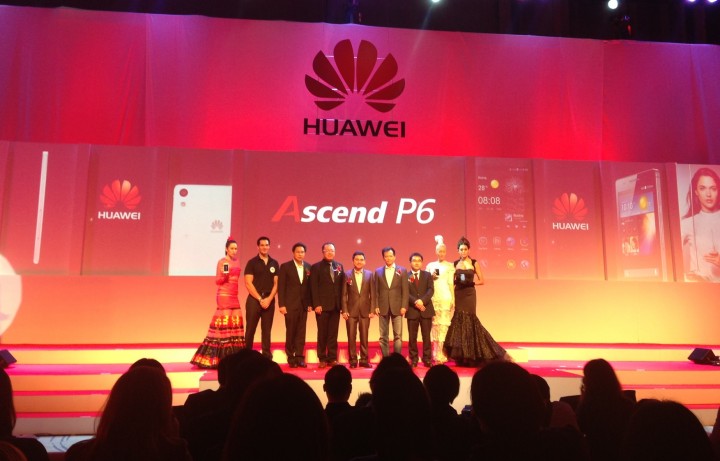 Today, Huawei, the world's third largest phone manufacturer, launched the Huawei Ascend P6 smartphone in Thailand. This is the first time ever that China-based Huawei has launched a smartphone under its own brand in Thailand. The Ascend P6, which was first unveiled last month, runs Android and is known for being the thinnest smartphone in the world (6.18mm) right now. It has a 4.7-inch LCD screen.
Previously Huawei only operated in Thailand as a partner or a vendor for Thai telco companies – either for white-label handsets or their network infrastructure. Thomas Liu, the managing director of Huawei devices in Southeast Asia, said at this afternoon's Bangkok event:
The plan of bringing Huawei phones to Thailand under our own brand has been approved since three years ago. We've spent the time studying the market and the culture – now we're ready.
Retail plans
Last year, Huawei's smartphone market grew over 400 percent in Southeast Asia. The company plans to spend at least $2.5 million in creating brand awareness in Thailand. This is the second largest budget allocated to a SEA country, after Myanmar. In this budget, Huawei plans to open its first ever flagship store in Thailand at Siam Paragon, one of the most well-known shopping malls in Bangkok, sometime in Q4 of this year.
When asked about the challenges of selling a Chinese brand directly to consumers for the first time in Thailand, Mr. Yang Shu, president and CEO of Huawei Southeast Asia, explained to TechinAsia:
We've worked with Thai operators for over 15 years. Time has proven we're a reliable brand. Now we want to transform from being a B2B hero to a B2C hero.
Going for high-end consumers
Thomas Liu expects Huawei's phone market share to be at least five percent in three years' time. Last year, Huawei sold two million units to consumers across SEA, 10 percent of those were smartphones. This year, it has sold two million smartphones so far in the region and it's only half way through the year.
When asked why the company chose to enter the market in Thailand with its smartphones, Thomas Liu answered:
There are three main markets for smartphones; high-end, mid-level, and affordable ones. From working with partners in Thailand for over 15 years, we believe that the mid-level is not the most successful market. Thais either go for the best ones for both their functions and as a statement, or they just go for the cheapest ones.
The company also promises that soon we will see smartphones priced at $100 or less in the country, which is considered relatively affordable in Thailand.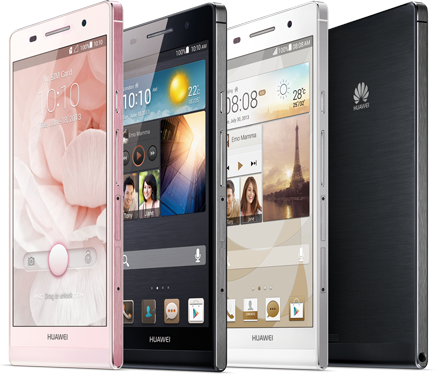 (Editing by Steven Millward)