Last week I was lucky enough to play the Alien Isolation alpha at Nerd HQ, a fringe event of last-week's San Diego Comic Con open to all. It was awesome. Unfortunately the demo was too short to give an in-depth preview, so I did what any committed games journalist would do; I created a drinking game!
Do note that this drinking game game has been designed for the alpha, and that doing this when the game is released will probably kill you. This is because it was designed to get any alpha tester drunk during the 20-minute demo. Sega, please add this to your events!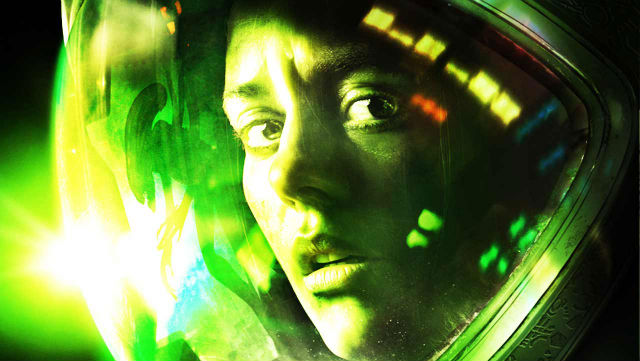 Take a drink every time you scream, yelp, or squeak. Take two drinks if you're scared by the scenery or a noise unrelated to the alien.
You're going to have to watch yourself unless you want to be wasted before the alien even shows up. One thing that developer Creative Assembly has mastered is making innocuous shadows morph into the xenomorph of your nightmares. At one point, I scared the girl next to me by freaking out when office supplies fell out of a desk. You have been warned. Oh, and space stations make creepy noises all the time.
Take a drink every time you hide in or under furniture. Take another drink for every minute you stay there.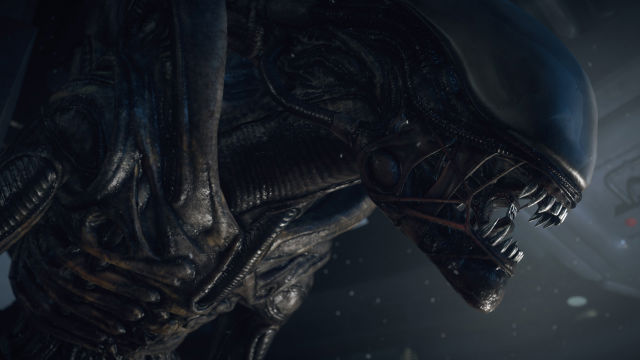 It might not sound very exciting, but you are going to spend a large amount of time hiding under desks and in lockers. I'm not entirely sure why one of the universe's greatest hunters can't see beneath a desk, but thank god it can't!
(See: Sega announces new survival horror game Alien: Isolation)
If my playthrough is anything to go by, you are going to be spending a significant amount of time hiding in and around space-age furniture–so you might as well be drinking.
Take a drink whenever something goes wrong
Let me tell you this: Amanda Ripley is having the worst day. During my brief playthrough she dealt with problems like power-outages and locked doors, all while being hunted by a beast made from pure nightmare. If that wasn't enough, her portion of the space station was falling off and hurtling through space! Oh, and let's not forget pressing the wrong button and being ejected into the cold vacuum of space. There's only one way to truly empathise with such awful events—take a drink.
Take a drink whenever you see the alien and escape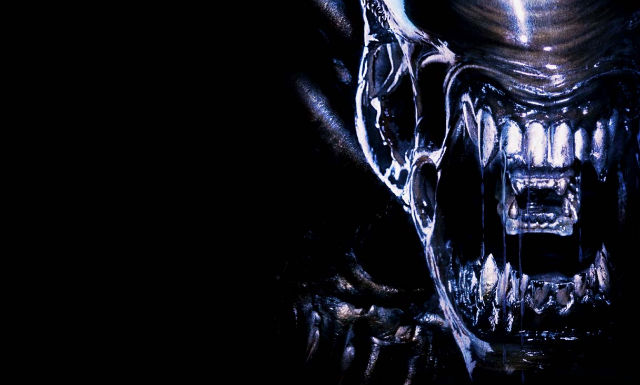 This is more a celebratory beverage than an actual punishment, and trust me, it's way less common than any of the other instances on this list. Usually, the alien sees you when you see it, and then you die. Which leads us to…
Take a drink when you die, take two drinks if you die in a new way
Oh yeah, you're gonna die. You're gonna die a lot because that alien is not fucking around. It's faster than you, stronger than you, and it may actually be smarter. I know it certainly got the jump on me a few times. But don't worry, dying is never boring and even during my short playthrough, I got ripped to shreds, impaled, and eaten—that's a lot of drinking.
Take a drink when you give up and walk away from the game
This is the only drink I didn't have to take, go me! However judging by the number of terrified nerds I saw dashing out of the Alien Isolation booth and the stack of reward tshirts for alpha completionists waiting to be given away well after the late, late hour of 3pm at San Diego Comic Con, many people probably will need to take this one. Even the guy I was with chickened out after his first disemboweling. Take a drink, wimps.
Take a drink when you can't sleep at night and the face of that alien bastard haunts you
Seriously, take a drink, it might help. If it doesn't, then start sleeping in an acid-proof vest and saving for a machine gun.
---
Check out our other drinking game?
[news post_id= 150753]