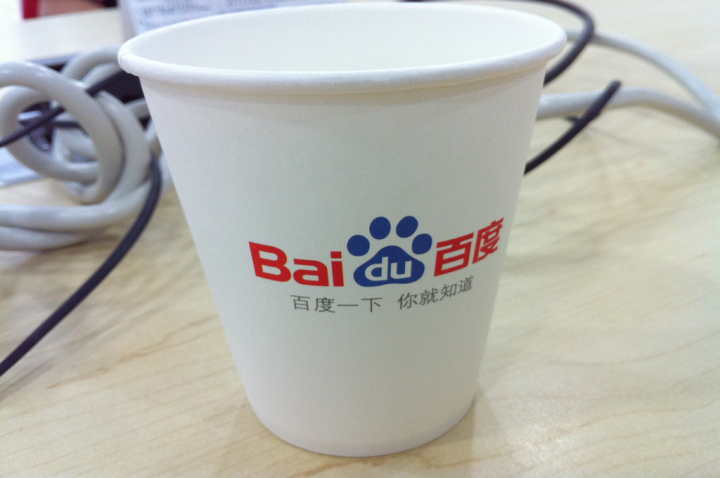 Many Chinese tech giants continued to diversify beyond their flagship products in 2013, and Baidu (NASDAQ:BIDU), best known for its search engine, was no exception to this trend. While the company acted more conservatively than some of its peers in China, by the end of the year, it became crystal clear that Baidu was no longer just a "search company," though it's not yet obvious what type of company it has transitioned to.
Peeking over the fence
Like other Chinese tech giants, Baidu made several entrances in markets beyond mainland China. However, it's difficult to assess how aggressive or successful its international expansion has been thus far.
Early in 2013, Baidu told Tech In Asia that Southeast Asia, the Middle East and North Africa were the company's three target regions for growth, and the year mostly saw it continue to take conservative steps in those territories, much like it did in 2012, with a range of web services and apps – but not its search engine.
In January the company launched two products intended for overseas markets – a mobile browser that came pre-installed on Orange Android devices throughout Africa, and an anti-virus app available in English and Thai – the latter an apparent bid to break the Southeast Asian market before arch-rival Qihoo.
Baidu also launched a set of English-language developer tools for its cloud software, though judging by that project's website right now, it appears to be dead in the water. It also launched its hao123 portal in Indonesia, and revealed plans to launch its search engine in Thailand.
Mobile and the cloud
Baidu's mobile strategy has always been tightly integrated with its cloud strategy. Not unlike Google, the company hopes that as users spend more time on their smartphones, it can learn about individuals' habits and preferences in order to optimize its search advertising. But it also hopes to bypass the need for downloading and installing apps by rooting its products and services in the cloud, and making them accessible through its stalwart search engine.
Nearly all the Chinese tech giants offer cloud storage services, but this year Baidu made some concerted efforts to develop the ecosystem around its Deopbox-like Baidu Cloud product. In June, the company revealed it had 70 million users and was growing at a rate of 200,000 new users a day. We've got no numbers to compare these figures with, but if there's competition from someone with 200,000 new users a day, it's a formidable new rival.
Baidu officially released a few consumer gadgets for health and housekeeping this year. In addition to a router and a wifi dongle, the company came out with a household surveillance camera that stores footage in Baidu Cloud. It also inked deals to integrate Baidu Cloud with a smart blood pressure monitor and a smart weight-tracking scale.
But the biggest boon to Baidu's mobile ecosystem this year was likely its $2 billion acquisition of 91 Wireless, the company behind leading Chinese app stores 91 Assistant and HiMarket. Baidu didn't state the reasons for the purchase, but 91 Wireless' access to app developers and records of user data could help Baidu beef up its current product offerings in any number of different ways.
The latter acquisition is also relevant given the apparent failure of Baidu's mobile operating system – which we haven't heard any news from since December 2012. The company's Android-based OS, borne out of a desire to increase its presence on mobile, seems to be dead in the water, leading Baidu to instead pursue a strategy of acquiring firms that are strong in mobile.
Show me the media
Baidu distinguished itself from Alibaba, Tencent, and Qihoo by continuing to double down on online media.
After acquiring a "substantial majority stake" in popular video streaming site iQiyi in late 2012, the company went on to acquire PPS.tv for $370 million in May. The latter acquisition effectively pit it against Youku-Tudou in the race to capture the eyeballs of video-hungry Chinese consumers. Six months later Baidu inked a deal with Viki to bring that company's vast library of international, subtitled television to the mainland.
By ramping up its video portfolio, Baidu is positioning itself to dominate two types of screens – mobile phones, and smart TVs, both of which are booming sectors in China. Last September, Baidu announced the arrival of its own smart TV OS, placing it alongside Xiaomi, LeTV, and more recently Alibaba and Tencent in that space.
And Baidu's interest in media doesn't appear to be limited to video. The company built a Shazam-esque music search engine in September, and just this week acquired e-bookstore Zhongheng for $31 million.
Soul searching
Baidu has a longstanding feud with Qihoo, the Chinese company that has drawn scrutiny from some media outlets for allegedly engaging in shady tactics to drive clicks on its portal and downloads of its free anti-virus software. The company launched a search engine in August 2012, with the explicit goal of reaching 40 percent of the market by 2015. In April, when Baidu occupied 70 percent of the search market and Qihoo claimed 10 percent, Tech in Asia described that goal as "overly optimistic." But now that it's almost 2014, that doesn't seem out of the question. By September, Qihoo was up to 17 percent, and Baidu dipped down to 66 percent, according to CNZZ. And by November, Baidu had dropped to 61 percent, and Qihoo had risen to 21 percent, according to the same stats source, CNZZ. In about 18 months, Qihoo has been able to take over one-fifth of the market share for search, at the expense of its rival's bread and butter.
Perhaps not coincidentally, Baidu released a spate of anti-virus products this year, counter-attacking Qihoo's core expertise. In addition to Baidu's anti-virus app for PCs in international markets, it launched a domestic counterpart, effectively treading on Qihoo's turf on the homefront. Soon after, it launched a security suite that competes directly with Qihoo's offering, followed by an Android app equivalent in September.
What to look out for in 2014
Keep your eyes peeled on Baidu's search dominance. With sixty percent of the market, Baidu is still on top. But if its market share erodes, the company's business strategy could shift dramatically.
As smart TV adoption continues to grow, see if Baidu and other tech giants make bids for acquisitions of video or media firms.
Watch out for more smart devices either from Baidu itself, or ones that are integrated with Baidu Cloud.
And finally, Baidu's recently-launched personal finance platform, Baifa, could see it take leadership in a market that's entirely different from its past products. If Baifa takes off, expect Baidu to earn a new arch-rival – Alibaba.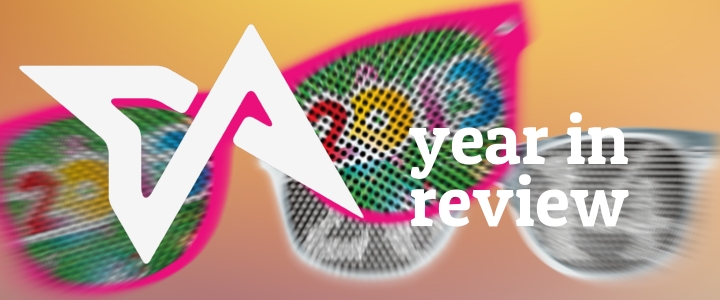 (Image via Flickr user bfishadow)
(Editing by Steven Millward)