Alibaba's much-vaunted IPO didn't happen in 2013, but China's e-commerce titan still provided enough action to qualify it as a global spectator sport. That was because 2013 was the year the company diversified like never before, focusing more on mobile and edging into social media and social commerce.
The shift to mobile is obvious, but Alibaba also indicated this year that it wants its e-shopping sites Taobao and Tmall to get more social and find new avenues to engage audiences and find revenue.
It was something started tentatively in 2012 when Alibaba was rumored to have invested as much as $40 million into China's top find-and-flirt dating app. Then the company very quietly rolled out a messaging app but didn't do much with it that year.
2013 was the year the company truly went social. Here are nine cases: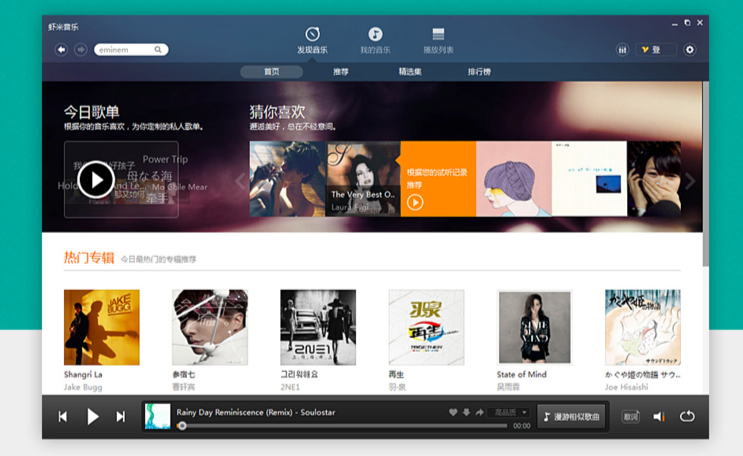 Xiami, a free music-streaming service, has been around for years as one of China's coolest music-oriented social networks. Alibaba started off 2013 by acquiring the site for an undisclosed sum. The service soon got much-needed revamps to its smartphone apps, and brand-new apps for Windows and OS X. And then – no doubt pushed by the new parent company – Xiami launched a "VIP" paid subscription that gives better quality audio and a bundle of MP3 downloads each month. But the core music service is still free – and ad-free – for all users, unlike global equivalents such as Spotify.
This was a rumor back in April, but it has since been confirmed that Alibaba is the main backer of Kuaidi DaChe, one of several such smartphone apps for hailing taxis in China. Tencent, China's biggest web giant, is an investor in rival taxi app Didi DaChe.
In March 2013, Alibaba announced a transition to a new CEO in the form of Jonathan Lu, which eventually left founder and former CEO Jack Ma in the chairman's chair by May. That transition liberated Ma to look at the big picture, be a lot more vocal, and steer Alibaba towards faster and more social diversification. The next move was a huge one.
Alibaba paid $586 million to take an 18 percent stake in Sina Weibo, the Twitter-like microblogging service run by Sina (NASDAQ:SINA). Despite having over 500 million registered users and lots of Facebook-esque features like social gaming and a virtual currency, Sina Weibo always struggled to make money. But Jack Ma's company clearly saw a chance to fuse e-commerce with social media.
Indeed, just one day after the deal was announced, ads for Alibaba's Taobao e-store appeared within Weibo; about a month later, Sina Weibo allowed any brand to incorporate Groupon-style daily deals into posts.
Shortly after the Sina Weibo deal, Alibaba went in a slightly different direction with a 28 percent stake in Autonavi (NASDAQ:AMAP) for $294 million. Autonavi makes China's top map app, and is Apple's partner in China for Apple Maps. The plan was to put e-commerce on the map – to share data, and to cooperate in the areas of mapping engines, location search, navigation, and cloud computing services. Cross-promotion between Autonavi and Alibaba's Tmall and Taobao e-store apps will also benefit both parties in boosting their respective smartphone user-base.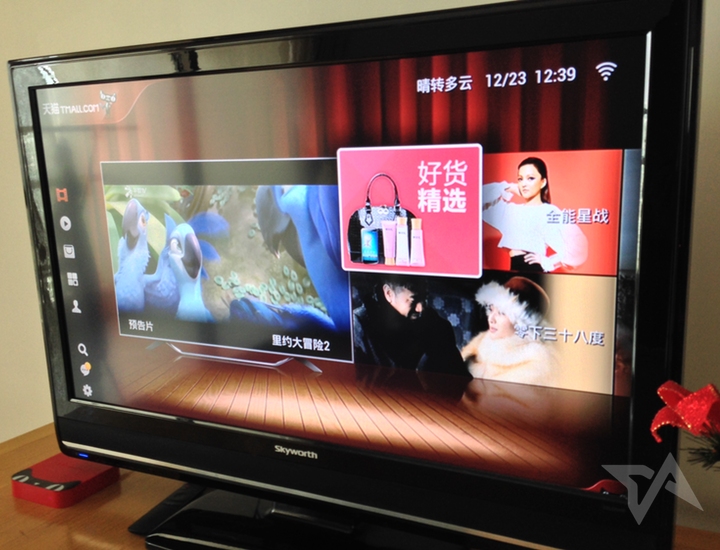 2013 was the year that Chinese web giants hit the big screen, shoving their way into China's middle-class sitting rooms via smart TVs. They were all at it.
Alibaba created its own smart TV OS – unlike the others, it's not based on Android – which is available via a set-top box and on new TVs shipped by certain hardware partners. While most of China's smart TVs focus on video streaming, Alibaba has a lot more content to push. And so Alibaba's smart TV OS (pictured above) has a section devoted to home shopping on Taobao and Tmall. You can even pay your utility bills by tying your TV to Alipay. The Xiami music app comes pre-installed.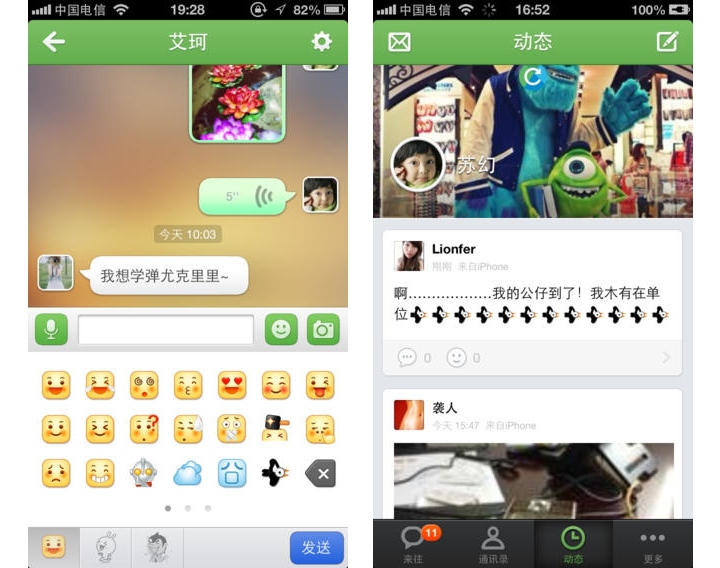 About 14 months after Alibaba launched its messaging app, Laiwang, the company "launched" it again. It was actually a relaunch for the struggling product, but this time the company was making as much noise about Laiwang as possible. Jack Ma joined the fray, saying he was quitting WeChat to make Laiwang his app of choice. Alibaba employees didn't have so much choice, as their New Year bonus was tied to recruiting dozens of friends to Laiwang.
The app soon saw huge growth in sign-ups – over 10 million during a summer of hype – but there are no numbers available for active users. WeChat has over 270 million active monthly users.
Though Alibaba is not short of cloud storage know-how thanks to its Aliyun division ("yun" is Chinese for cloud), the firm nonetheless acquired the Dropbox-like Chinese service Kanbox for an undisclosed sum.
Whereas Alibaba's two investments this year in America e-store Shoprunner were in the firm's bread-and-butter e-commerce area, its stake in Quixey was more adventurous. Quixey is a search engine for app discovery, and it might have technology that Alibaba could utilize in its home market.
Alibaba ended the year with an emphasis on one of its core products: Alipay. Once just a Paypal-like way to pay for stuff online, it morphed into a more flexible mobile wallet kind of app in January this year. Starting from last week, the Alipay apps can now be used to buy movie tickets easily, entirely on mobile, thanks to a tie-up between Alibaba and Wanda Group, China's top cinema chain.
It's aimed at halting the fast growth of Tencent's messaging app WeChat into a new bastion of mobile payments. That's the last thing Alibaba wants to have happen. Alipay's e-wallet now has 100 million users, but it's still at great risk of being bypassed by WeChat. Hence the need for Alibaba to be a lot more social this year – and even more so in 2014.
But is Alibaba's phone OS dead in the water?
Not everything went Alibaba's way in 2013. Despite a massively successful 'Cyber Monday' that saw Tmall and Taobao pull in over $5.7 billion in just 24 hours, not everyone wants to buy what Jack Ma's selling.
The company's own Linux-based mobile OS, Aliyun, has been suspiciously quiet all year. It became available on six new phone models in April, but the fact that Yun OS incorporates bits of Android so that it can also run Android apps means that Google won't permit any major Android phone-makers to create a phone for Alibaba. Remember the controversy in 2012 when Google pressured Acer to scrap its Yun OS phone? That leaves Yun OS running on a bunch of obscure brand phones that nobody wants to be seen dead with.
At least Yun OS proved useful as a basis for the new smart TV OS this year.
2014 will be a year in which we see Alibaba diversify even further. Its long-awaited IPO didn't materialize this year, but that surely must be on the cards for the new year. That will give Alibaba billions in cash to build up its social and mobile creations and create new products that push e-commerce in new directions.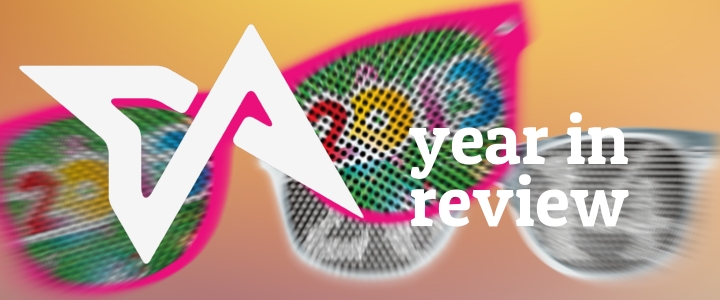 (Editing by Josh Horiwtz)