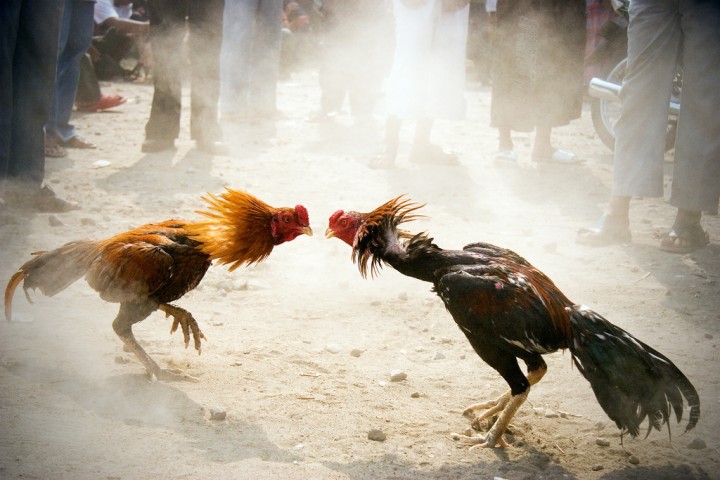 This past year saw some major competition emerge between Tencent, China's massive gaming and social networking company, and Alibaba, which is best known for its e-commerce offerings. Below we've tracked the progression of both firms throughout 2013 and ask: what's next?
Alibaba
2013 saw the symbolic end of an era as Alibaba founder Jack Ma resigned from his role as CEO and settled into the position of chairman mid-year. But Ma's so-called resignation didn't mean the year would be a quiet one for the company – or for him. On the contrary, 2013 saw the e-commerce firm branch out into a number of different sectors as its rivalry with Tencent grew more heated with WeChat's tip-toe into e-commerce.
The Weibo bid
The move by Alibaba that drew the most attention from international media was the company's $586 million purchase of an 18 percent stake of the social network Sina Weibo. This was widely [understood(https://www.techinasia.com/alibaba-jack-ma-confirms-retiring-from-ceo/) to signify Alibaba's commitment to incorporate more social and mobile elements into its strategy. Consider the possibilities: maybe, in the future, users could purchase directly from Tmall on a brand's official Sina Weibo page. Think of all the advertising dollars that could pour into Sina Weibo from Alibaba's relationship with vendors. Think of all the user data Sina Weibo could provide Alibaba to help it optimize sales and marketing. Would the world see a brand-new kickass Sina Weibo that's strong enough to rival WeChat?
Not exactly. In early August, Weibo started implementing a cards feature that let users purchase from Taobao directly on Weibo. But other than that and some ramped up advertising, little has come from the partnership to date. Sina Weibo as a mobile social network, meanwhile, still feels similar to Facebook for mobile – a little cluttered, a little clunky, and not-quite real-time. If Alibaba hoped to rack up more purchases and collect data from the deal, perhaps the partnership was successful. But if it was looking for a comrade-in-arms to provide a mobile and social boost, thus far, the deal has been quite anti-climactic.
Time to get social
Alibaba also made some other investments in domestic firms with products that tilt towards the mobile and the social. It acquired the music-streaming service Xiami in January, and months later integrated that service with Taobao. It invested $300 million in leading maps app Autonavi, and made two acquisitions – cloud storage provider Kanbox and app analytics provider Umeng (both for undisclosed sums).
But the product Alibaba has promoted the most aggressively of late is Laiwang, its latecomer messaging app. Though the app received little attention from Chinese media and consumers upon its launch in July 2012, Jack Ma made a series of high-profile publicity campaigns promoting the app. Depending on your perspective, Ma's bold statements could seem either charming or desperate, but they've succeeded in drawing at least some attention to Laiwang. The app racked up 10 million downloads by late November, and has skated within the top-20 range for the social categories in the App Store according to App Annie. And unsurprisingly, ads for Laiwang currently plaster Sina Weibo's mobile app. Of course, it's David to WeChat's Goliath, which to date has over 270 million monthly active users worldwide.
Money, money, money
Alibaba also broke new ground in an area not directly related to mobile-social space: payments and personal finance.
Jack Ma has been extremely vocal in expressing his dissatisfaction with China's banking infrastructure for consumers. The law currently mandates that all state banks set annual interest rates for deposits at 0.35 percent – consumers may as well put their cash under the mattress.
Launched in June of 2013, Alibaba's wealth management product Yu'e Bao racked up over 2 million users who collectively deposited a total of $1.07 billion dollars in its first month, and by October that figure reached $9.2 billion Offering interest rates that hover around 5 percent, the product is emerging as a desirable alternative to traditional banks.
Meanwhile, Alibaba's Alipay payment platform has continued to perform strongly. In January of this year it revamped its Alipay mobile app to resemble that of Apple's passbook, and by November it broke the 100 million registered user mark. It's zeroed-in on online-to-offline payments, inking deals with convenience stores like 7-11 [and Meiyi](http://tech.sina.com.cn/i/2013-12-23/14369032232.shtml, as well as movie theaters. As an overarching service, Alipay occupies 64 percent of the market for third-party payment platforms as of Q3 2013, according to Analysys. And it's worth noting that Alipay and the mobile Alipay Wallet both connect seamlessly to Yu'e Bao.
Tencent
Unlike Alibaba, which spent the year in a mad land-grab for new products and services, Tencent spent 2013 slowly developing WeChat, its latest core product. Specifically, that meant ramping up marketing abroad and introducing new monetization schemes.
Users kept watch on the messaging app's anticipated v5.0 update for the better part of 2013. As early February Tencent began implementing rudimentary beta-testing for paid official accounts on WeChat, through which brands could communicate with potential customers. In June, McDonalds became the first major company to implement e-commerce on WeChat when it started offering discounts for users who purchased tea through the app. Payments could only be made through Tenpay, Tencent's third-party payment service.
When the v5.0 update rolled around on August , the writing was on the wall – monetization had arrived. The update included a sticker shop, social games with in-app purchases, and of course, an "official" rollout of WeChat payments (which processes orders behind the scenes via Tencent's TenPay).
Soon after the update, WeChat rolled out online-to offline-payments for goods ranging from bottled beverages to movie tickets. It also conducted a flash sale for Xiaomi, selling 150,000 Mi-3 devices to eager consumers.
Not content to stay in China, throughout 2013 Tencent began aggressively marketing WeChat in overseas markets, especially India, Indonesia, the Philippines and Spain. Most notably, it nabbed soccer star Lionel Messi to participate in a series of international ad campaigns. It also announced plans to set up an office for WeChat in Philippine capital Manilla, along with a Tencent office in Malaysia (though we're due for updates on the latter).
Key investments
As for acquisitions, investments, and new products, Tencent was relatively quiet compared to other tech giants this year.
Domestically, the company purchased a 36.5 percent stake in Sogou, Sohu's search engine, at $448 million. While Sogou maintains a long-shot third place in search behind Baidu and Qihoo, that could change assuming it sees deeper integration with WeChat in future.
Tencent also continued to invest in small overseas companies of the "up-and-coming startup" variety. The most notable ones include a $150 series D round in stylish e-commerce firm Fab.com, along with a $23 million series B round in Android ROM maker CyanogenMod. It's not yet clear how these two investments will factor into Tencent's strategic plan, though it's possible some Fab.com-esque shopping might find its way to WeChat as that platform becomes even more e-commerce oriented.
What to look out for in 2014
Over the past few months it's become clear that Tencent and Alibaba are butting heads over who will get access to Chinese consumers' wallets. Alibaba has access to the de-facto channels of consumer purchases – namely, Tmall and Taobao. But Tencent has users' attention with WeChat.
A high-profile catfight emerged in late 2013 between the two tech giants. It began when Alibaba revoked the Taobao search feature , which was an add-on service rolled out earlier in the year, from WeChat days before the v5.0 update, along with other WeChat channels on its e-commerce sites. Tencent later retaliated by blocking Laiwang invites on WeChat. Even Sina Weibo was dragged into the mess briefly when it temporarily suspended content sharing on WeChat, though the feature was brought back quickly.
It's worth noting that although Tencent and Alibaba have clashed over e-commerce, WeChat's still in the early stages of its monetization, and it's not yet crystal clear how it big its influence over m-commerce will be.
Meanwhile, Alibaba remains the uncontested master of all-things e-commerce in China, and for the time being, m-commerce as well. It brought in over $5 billion in sales revenues in a single day in November on China's equivalent of Cyber Monday, 21 percent of which came through purchases made on mobile devices.
As for what will come next year, expect Tencent to throw in even more features on WeChat that drive revenues – more games, more shopping, more paid app upgrades, and more online-to-offline payments via QR codes. Expect Alibaba to develop its Alipay Wallet mobile app by adding more offline payment options, and perhaps by adding some social features. 2014 and 2015 will be pivotal years for these two firms as WeChat tightens its grip over users' mobile habits, and Alibaba tries to find ways to avoid getting losing revenues in the process.
(Image via Flickr user bastiaanssen)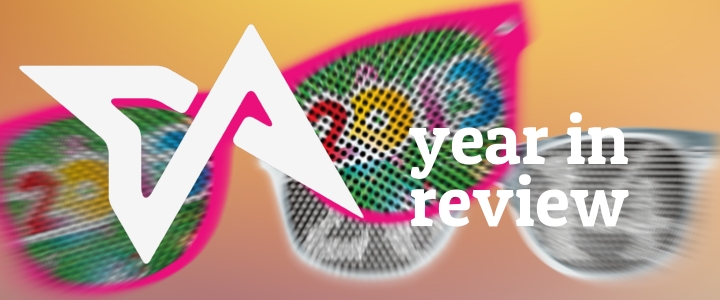 (Editing by Steven Millward)