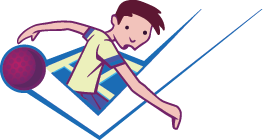 My jaw dropped when I first learnt about this genius Foursquare move. AJ Bombers, a burger joint, showed businesses how Foursquare can be used to its maximum advantage.
It managed to gather over 150 Foursquare users in a single location, all with a common goal to unlock the Swarm Badge and raise funds for Milewake SWSX. The Swarm Badge is awarded to 50 or more people who check-in simultaneously in the same location.
The effort was also supported by Foursquare itself.
–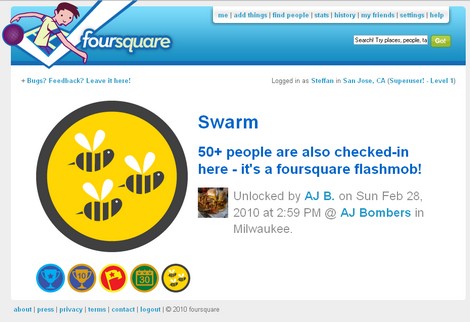 Twitter was used as the primary communication tool and a Twtvite was used to manage the party list. The video below showcases the success of this event.
You can read the entire interview with AJ Bombers here; By Steffan Antonas.
Businesses Create Value For Foursquare Users
More people are using Foursquare, but if we were to study carefully, it is businesses that made Foursquare valuable. Think about the recent Starbucks collaboration and this restaurant case. The gameplay doesn't add much value; businesses do.
Nonetheless, full credit to Foursquare for their success!