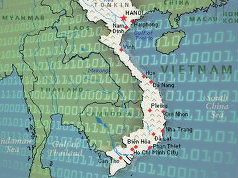 "Do you know about Vietnam?" This is a common question I get recently, telling of a growing interest about the country. We see gaming companies like DeNA (TYO:2432) taking an extra interest in Vietnam. It acquired Punch Entertainment and is also working closely with VNG for mobile games production for its Mobage plaform. Tetsuya Mori, managing director at DeNA Asia, clearly loves Vietnam as he shared previously at our Startup Asia Singapore conference.
The Vietnamese are hard working, passionate about games, and also able to monetize good content. These points were repeated again when Mori discussed the Vietnam market at CyberAgent Ventures's Net Impact conference in Jakarta just two days ago.
One additional insight which Mori shared was Vietnam's internet speed and mobile penetration which make the country even more worthwhile to invest in. According to him, Vietnam's 3G speed ranges from 500 kbps to 2 mbps, compared to Indonesia which is about 300 kbps to 1 mbps the last time he checked. (Yeah the figure on the slide – pictured below – for Indonesia data speed is outdated, as he pointed out). And in terms of wi-fi, Vietnam has a free-to-use hotspot at every 50 to 100 meter radius in Ho Chi Minh City, which is better than the situation in Jakarta, which rarely has free wifi in cafes unless you know where to go to.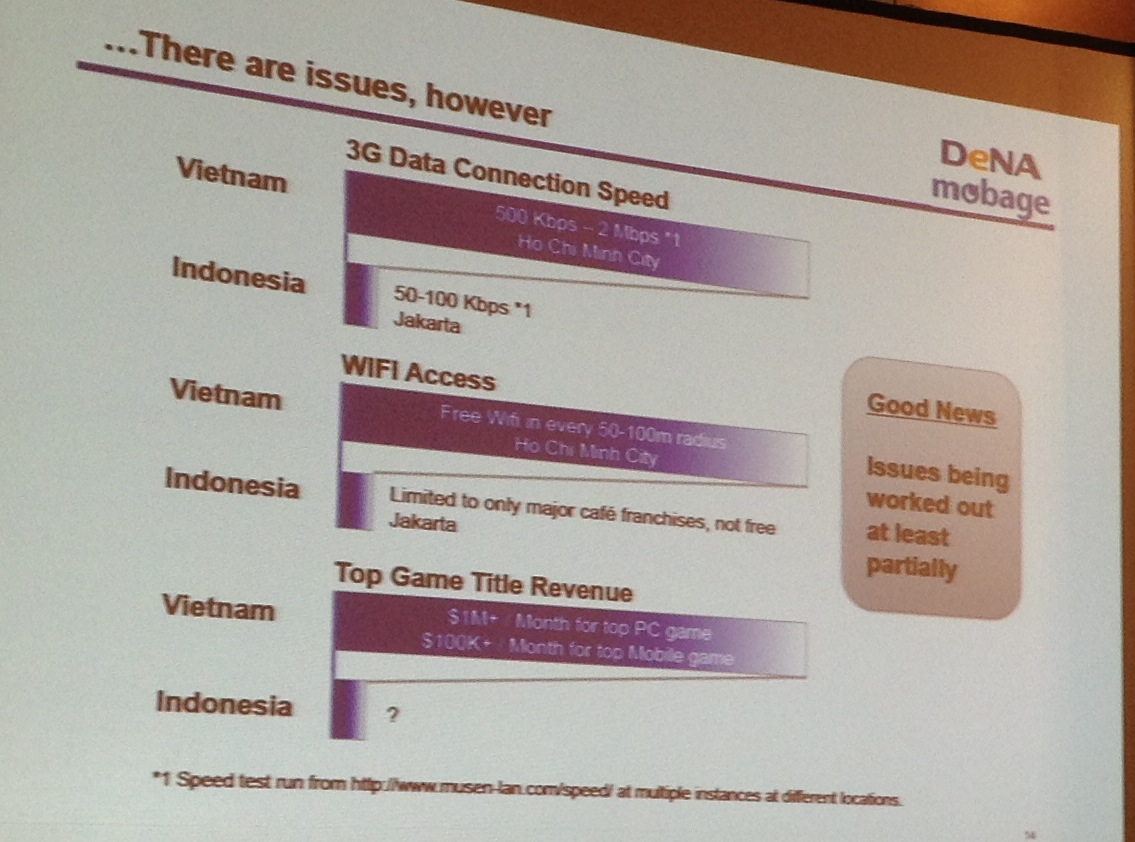 Mori also threw out some numbers on game monetization. In Vietnam, the top PC game makes $1 million per month, and the top mobile game makes about $100,000 per month. According to the We Are Social research deck on Vietnam which we shared a couple of months ago, the country has a whopping 100 percent mobile penetration with 130 million mobile subscribers. The population is at 86 million which means, on average, each Vietnamese is carrying about 1.5 phones.
Vietnam is more than just delicious pho, coffee, and gaming. The internet industry there is picking up pace, attracting investment from investors in mobile content, online bookstores and music websites. And more and more investors and companies are also eyeing the Vietnam market for deals as the country is oozing with potential.