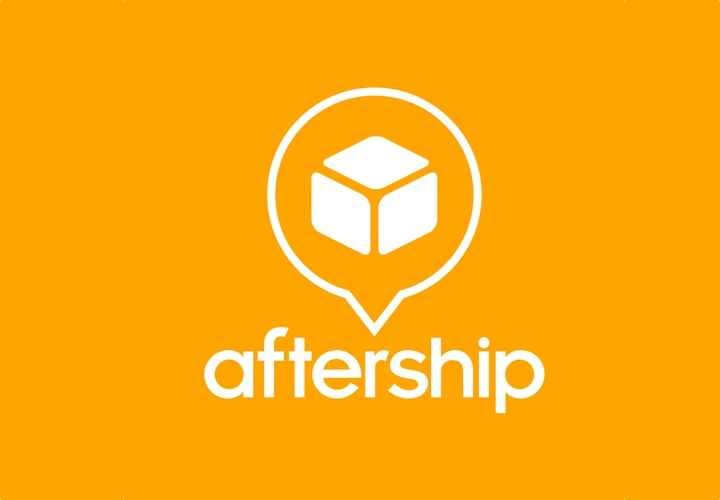 AfterShip, the Hong Kong-based startup that offers package tracking software for big-name ecommerce firms, announced today that it completed a $1 million series A round from China's IDG-Accel.
The funding comes almost two years after it received its initial seed round from Australia's Business Switch, which came while the startup was still in open-beta phase (meaning, in this case, it hadn't begun charging customers).
Andrew Chan, cofounder of AfterShip, tells Tech in Asia that IDG-Accel made an obvious match for the team when it came to raising funds.
"We couldn't rely on crowdfunding to raise money, and we only wanted to deal with one party as an investor in order to minimize legal work," says  Chan. "There are almost no VCs in Hong Kong, so the closest place [to find investors] would be China. We liked IDG because they have a background in ecommerce and have invested in some big companies before, like Baidu and Tencent."
Unpacking it all
Ecommerce package shipping is one of those things that's easy to overlook… until things go awry. Merchants tend to forget about their shipments as soon as the product leaves the warehouse, and usually only provide tracking numbers that customers can input manually into DHL, UPS, or Fedex's database. Customers, meanwhile, might enjoy the world's best online shopping experience, but all it takes is one lost order to prompt a writeup on RipoffReport.com.
The AfterShip team, which consists of just three full-time employees, aims to reduce shipment-related headaches by offering an API to carriers and ecommerce vendors that helps merchants keep track of the status of each shipment.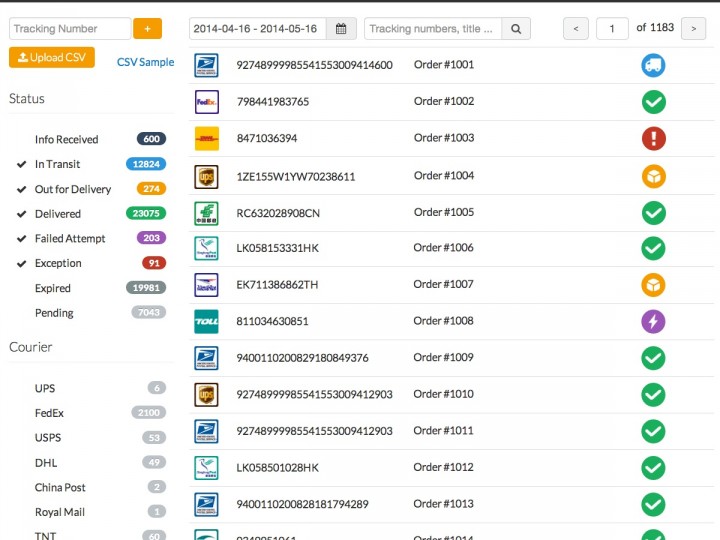 AfterShip lets small and medium-sized merchants use its API and software for free. Vendors who wish to use AfterShip to directly notify buyers on the status of their packages via email are charged a fee per package, which varies depending on the number of monthly orders.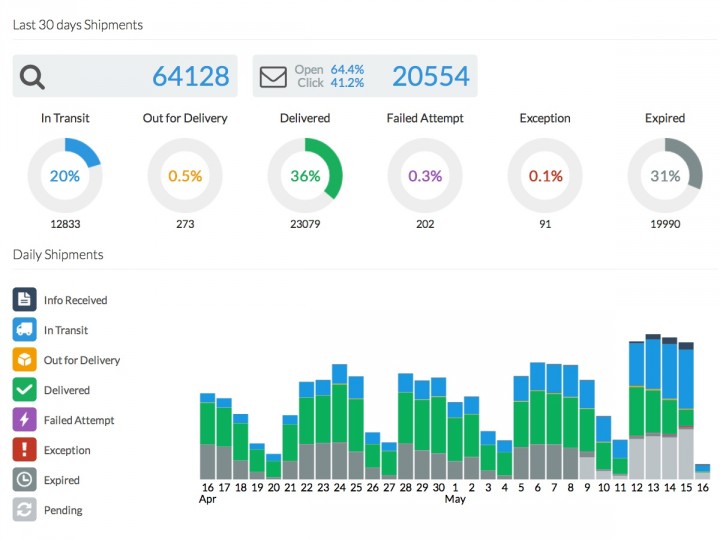 To date, AfterShip has over 15,000 customers around the world, 60 percent of which reside in the US. The company tracks over three million shipments per month, and serves well-known merchants including Groupon, Zalora, and Etsy.
"So many ecommerce sellers only focus on sales and marketing, but they forget the shipping part and the tracking part," says Chan.  "Most of these guys are product guys, or designers, or businessmen – they are not logistics experts. So when it comes to logistics, it can be very painful, and many of the carriers are not technologically advanced. That's why we think that AfterShip is in a very good position."
Hip to ship
AfterShip was founded in 2012 by Andrew Chan and Teddy Chan, who built the software together during Hong Kong's first-ever Startup Weekend . Andrew had experience working in finance and IT, while Teddy provided the ecommerce knowhow as the owner of a long-running online shop for remote-controlled toys.
As a Hong Kong-based company, AfterShip embodies the "feet in Asia, hearts abroad" mentality that many startups across the continent embrace. Andrew Chan attributes the company's high-profile partnerships to the strength of the product and savvy PR, but notes that its location in Asia has been convenient for the founding duo:
One cool thing about Hong Kong is that our family is here, so we don't really need to worry about being away all the time. Also, the Hong Kong startup community is really growing. Aftership is not a sexy product, so if we launched in Silicon Valley, we might not get as much attention there as we receive here in Hong Kong. Since there are a lack of startups in Hong Kong and in Asia, you get more resources and attention.
Chan says that the company hopes to use the funding to help build out an analytics platform for vendors and carriers. This means that instead of just tracking the location of a particular shipment, vendors can extract from available data to provide additional information to consumers, like estimated delivery times.
(See: Hong Kong taxi-booking startup Taxiwise gets acquired)
While IDG-Accel operates out of mainland China, the AfterShip team says that the Middle Kingdom won't remain a focus for the startup as it expands its reach.
"Most of the merchants in China are using Taobao Marketplace or Jingdong, which has its own tracking system," says Chan." Alibaba and Jingdong are both doing great, and we see the US market as a higher priority."