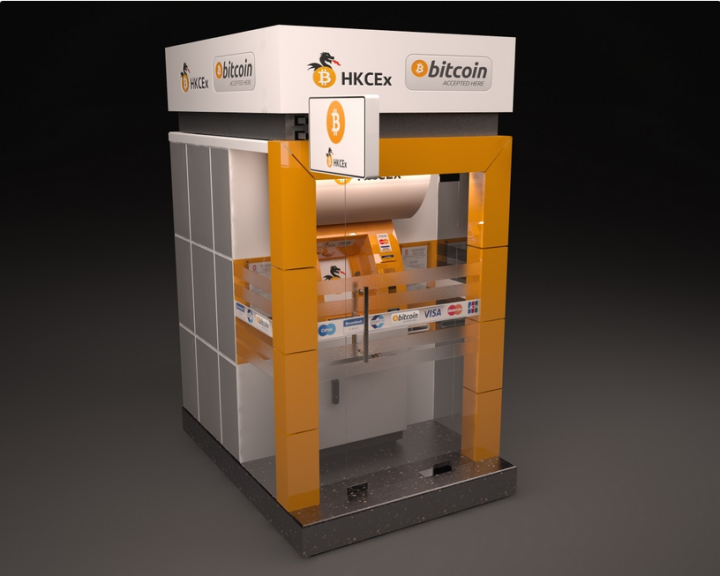 Hong Kong-based Bitcoin exchange HKCEx (Hong Kong Crypto Exchange) says it plans to set up a series of Bitcoin ATMs at some of the largest shopping and financial centers in the city (hat-tip to TechNode for spotting).
The company's recent $2 million funding from local investors will go toward the first 10 ATMs. Users can buy and sell Bitcoin, Litecoin, Namecoin, Novacoin, and Peercoin using either Hong Kong or American dollars. All transactions go through the startup's exchange, which also sets the exchange rates.
Update February 28, 2014 @17:00 – Looks like HKCEx and Robocoin aren't the only new kids on the block. ANXBTC also just launched its Bitcoin ATMs in Hong Kong.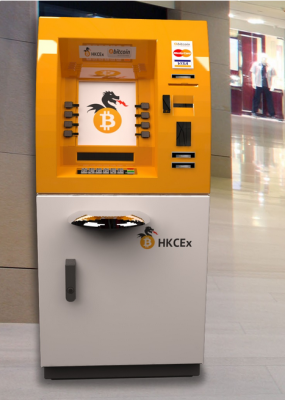 The rest of Greater China has been less welcoming to Bitcoin-based businesses. On the mainland, none of the major third-party payment companies will accept Bitcoin transactions due to a stiff government finger wag. In Taiwan, the government halted Bitcoin ATM maker Robocoin from installing its machines, and banks are not allowed to accept the cryptocurrency.
Hong Kong, on the other hand, has publicly stated it will not regulate Bitcoin. HKCEx will face competition from the US-based Robocoin there. The goal is to add another 20 ATMs around Hong Kong before the end of the year.
Bitcoin prices have been fluctuating wildly as of late ever since the world's largest exchange, Japan-based MtGox, shut down its site and prevented users from withdrawing their funds. Police launched an official investigation into the embattled exchange, which might well have lost $350 million worth of its users bitcoins.
(Editing by Josh Horwitz)