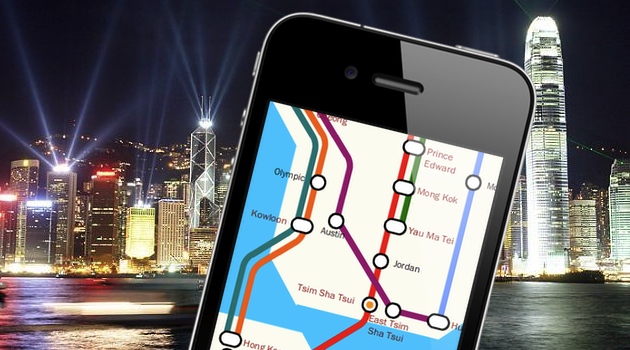 Google has completed its first-ever user survey of smartphone usage around the globe, and we have a glimpse into some of the Hong Kong-focused stats and trends. For this project, Google partnered with Ipsos Research to analyze 30 markets around the globe, 11 of which are in the Asia-Pacific region. We're focusing on HK because we have some snippets of the report from StartupsHK.
This research is the largest ever that has been conducted using the same methodology across so many countries. Some of its findings will affect how the mobile industry in Asia is viewed, or the way in which mobile commerce evolves in the area. We've seen similar stats from Google for Japan, but this is our first chance to get some detailed data for Hong Kong.
For starters, one basic but interesting finding is that although only 35 percent of all mobile phone users in Hong Kong use smartphones, an impressive 63 percent of them are first-time smartphone owners. That's good news for Apple, HTC, Motorola, and Nokia in the HK SAR, where feature phones are clearly being cast aside.
---
HK vs the World
---
Firstly, let's see how HK's smartphone-toting populace stack up against their global villagers.
Third highest smartphone penetration out of the 30 countries covered in this study
Top 10 most likely to have made an e-commerce transaction on their phone
---
HK vs APAC
---
Third highest smartphone penetration in the region, at 35 percent (with Singapore at 62; Australia 37)
---
HK vs Greater China region
---
HK is on a par with their mainland Chinese brethren in terms of smartphone penetration – at 35 percent
HKers more likely to use their phone's internet multiple times a day
More likely to have searched for restaurants or bars
More likely to read a newspaper while on their smartphone
Hong Kong smartphone users own an average of 30 apps, which is a higher figure than counterparts in Taiwan or mainland China
---
HK = Mobile opportunities
---
Finally, now we know that Hong Kong has some of the most keen and engaged smartphone users in the world, what are some Google findings for market opportunities in the city for advertisers and app developers?
26 percent of HK smartphone users indicate that they notice mobile ads all the time or most of the time
Out of the 78 percent of users who have noticed mobile ads, 47 percent of them said that they notice mobile ads mostly while they are on search engines via their phones
After noticing the mobile ads, 25 percent of users visited the website of the advertiser; 23 percent said that they would click on mobile ads to learn more about a particular product
23 percent of users have used their smartphones to make online purchases; a further 33 percent have said that they would be willing to make an online purchase using their smartphones
Click through to the source to see more trends in personal smartphone adoption in Hong Kong, and also to view more info from Google on their mobile ads business across Asia.
[Source: Google/Ipsos Research, via StartupsHK]