Joshua Steimle is an entrepreneur and writer based in Hong Kong. Follow him on Twitter as @donloper.

On the south side of Hong Kong Island lies a sprawling office campus named Cyberport, wholly-owned by the Hong Kong government and home to many new tech startups.
In Hong Kong, the local government is involved in everything, but in a different way than in the United States where I lived and worked up until last month. In the US, the government, whether state or federal, seems to interfere in every facet of your life as an entrepreneur, and I was constantly reminded of how much easier it would be to do business and create jobs if the government would just get out of my way. In Hong Kong, the government is involved in everything in the sense that it's connected to everything, but it doesn't seem to interfere too much. It's just behind everything, and Cyberport is no exception. I was guided recently on a tour of the campus by Mark Clift, COO of Cyberport. He told me:
Yes, Cyberport is owned by the government, but they don't tell us what to do and I don't consider myself a government employee. We are a "for-profit" company, but at the same time rather than return financial dividends to our share-holder we invest in the digital and tech scene in Hong Kong, a social dividend.
A long time in the making
The Cyberport development began 12 years ago, paid for entirely from the profits of a joint project between the government and a private sector partner, so it used no taxpayer funds. It was built as a standalone campus, designed to house Hong Kong's tech companies. Although many startups call it home, it also counts as residents IBM, Microsoft, and Cisco.
The first thing to strike me when I arrived at Cyberport for my tour was how large and spacious it is. It almost seems an affront to the rest of Hong Kong which is decidedly "efficient" about its use of space, to put it politely.
The first thing Mark tells me while we stand in the lobby of Cyberport 2 (there are four primary Cyberport buildings, all connected by walkways and paths) is that at Cyberport everyone has access to gigabit internet speeds. Oh, sorry, did I say gigabit? I meant 10 gigabit, increasing to 40 gigabit in a few months. My mistake. It still makes me drool to think about it.
For the next hour Clift proceeded to walk me around the campus, showing me cloud development platforms, video labs, recording studios, conference rooms, auditoriums, and other facilities available on a pay-per-use basis to the businesses occupying the space. There are schools in the area, a five-star hotel, a large food court, shops, laundry services, and residences. They're all within easy walking distance. I could move there with my family and never leave the area.
An incubating nest as well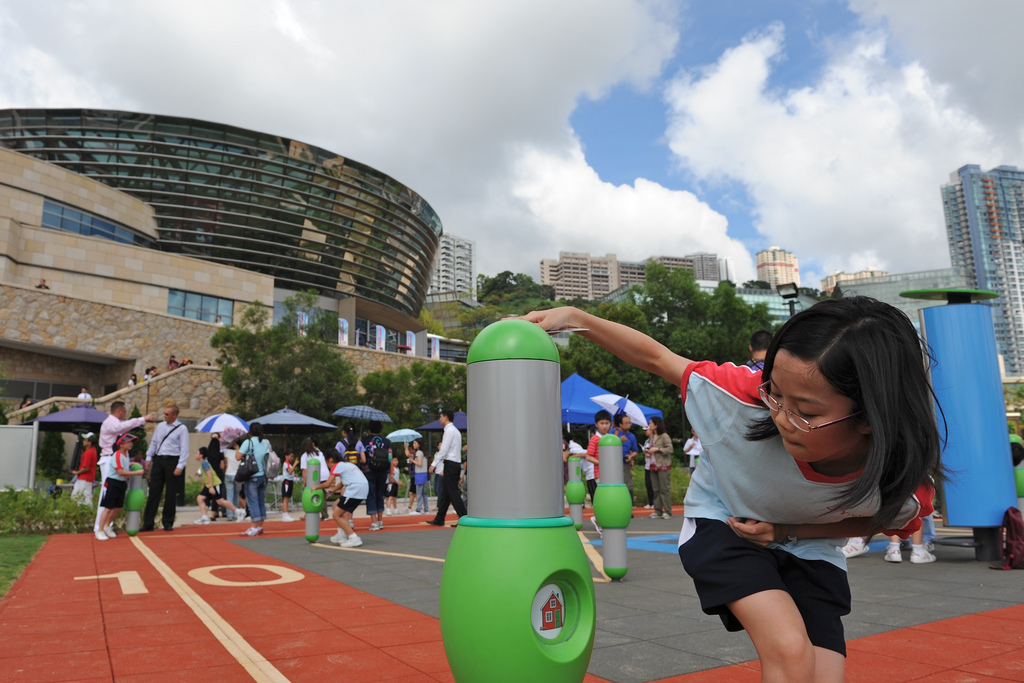 For startups, there is a Cyberport incubation program. Once accepted, entrepreneurs can receive up to $66,000 in reimbursements and services over a 24-month period. Startups in the program are given free office space where they can grow their companies until they "graduate" to Cyberport's Smart-Space offices.
The Smart-Space offices (Smart-Space 1 and 2 are already full, they're beginning work on SmartSpace 3) include utilities, that incredible internet connection, receptionist and mail services, easy month-to-month rental arrangements, and the flexibility to add to space as needed. On a later trip to Cyberport I met with Christophe Hochart, founder of Boosst, who couldn't talk positively enough about Cyberport and his office in Smart-Space. For around $2,500 per month he gets an open office large enough to fit his eight employees comfortably, and the space could probably fit another five employees before Christophe might start looking for more space, which of course Smart-Space can readily provide through co-working areas and flexible workstation provisions.
(See: Is Hong Kong China's number one tech hub? INFOGRAPHIC)
Room with a view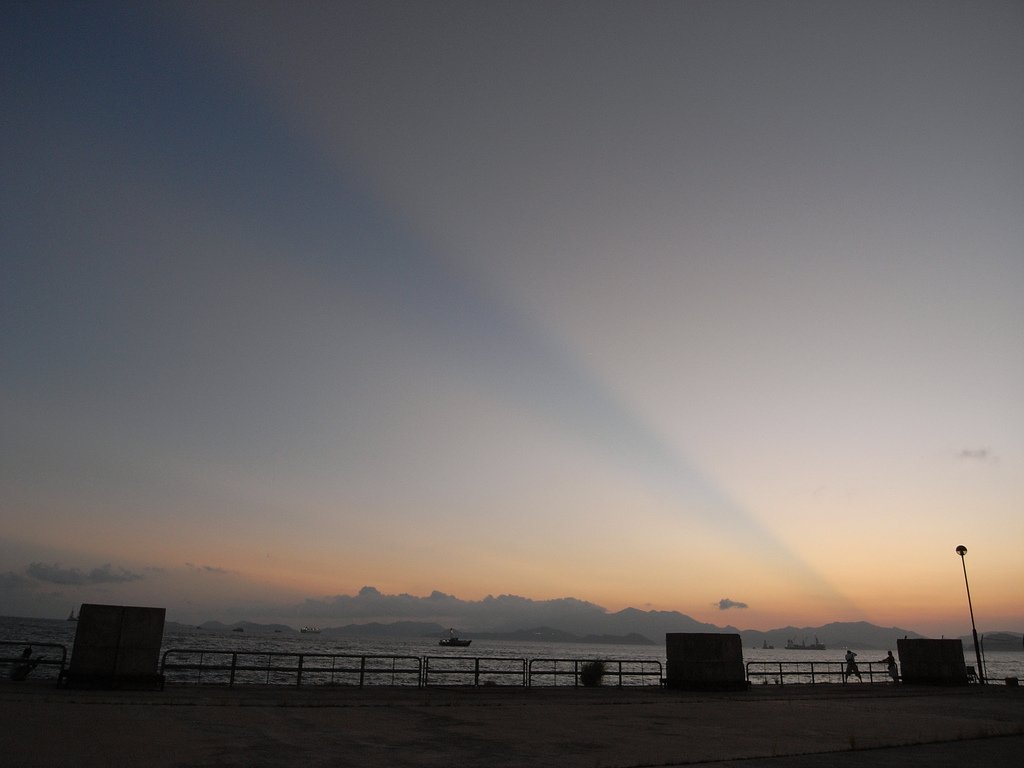 I'm not one to pay much attention to views from office buildings, but the view from Christophe's office was incredible. Full floor-to-ceiling windows on the twelfth floor of the Cyberport building look out over the ocean. There are jungle-covered islands everywhere, large tankers slowly drifting by, and the well-groomed campus below. It was stunning, and his employees get to look out those windows all day long.
Speaking of his employees, Christophe said at first they were hesitant to move from the heart of the city "all the way out" to Cyberport. Before I went to Cyberport I heard others talk about how far away it was. Turns out it's 15 minutes by taxi from the center of Hong Kong. It cost me all of $8. I grew up in Los Angeles, and apparently I have a different idea of what it means for something to be "far away." Christophe's employees, upon seeing the view from the office and the office itself, lost their hesitancy as well. And after moving to Cyberport they found out that the prices in the food court for lunch resulted in them saving $5 to $6 per day on lunch, which adds up in a culture used to eating out frequently. Christophe said he saw an immediate improvement in employee morale and performance upon moving his business to Cyberport.
Christophe also tipped his hat to Cyberport's support staff. He spoke of how they had made introductions for him to potential business partners. He said they took a real interest in helping his business succeed and opened doors for him he never could have gotten through on his own. "I don't get paid anything to tell you this," he said, "but it really is an amazing place."
Cyberport is planning to continue to grow its community of companies from the current 150 to 200 by the end of this year, and over 250 next. Additionally, Cyberport offers startups an easy platform to reach out to business in Mainland China and elsewhere in the world through its Collaboration Centre. If you're considering opening an office in Hong Kong, don't write Cyberport off your list without a visit.
(Photos: Creative Commons licensed images, in order of appearance, by Flickr users joschmaltz, melanie_ko, and dbdbrobot)
(Editing by Steven Millward, Paul Bischoff)