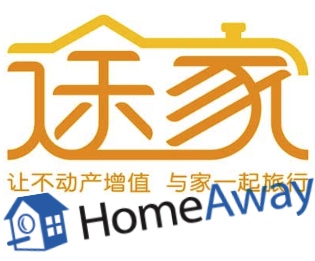 One of the first Chinese startups I wrote about this year was TuJia, which is an online service for vacation home rentals. Then a few months later, this promising site attracted major series A funding. And now today TuJia is partnering with the American site that inspired it – HomeAway (NASDAQ:AWAY) – to bring some of the latter's overseas home rentals onto the TuJia site, translated into Chinese.
HomeAway took a minority stake in TuJia at the time of the sites first-round funding, so this tie-up isn't too surprising. HomeAway's PR man, Victor Wang, explains that this'll bring "listings from the most popular destinations among Chinese citizens" onto the TuJia site, such as Australia, Western Europe, Southeast Asia, and the US. TuJia previously had only China-based rentals. He adds:
Our immediate goal is to translate nearly 2,000 listings in [those aforementioned] regions. We look to slowly roll out more over time — the process isn't immediate as each individual listing is reviewed and translated by someone at Tujia.com.
It's also a good opportunity for HomeAway to reach out to the 39 million Chinese tourists who ventured abroad in the first half of 2012 alone. Seeking to allay investor fears of TuJia eating into HomeAway revenues, the CEO of the US site, Brian Sharples, explained in today's announcement:
We are excited about the potential in China, where the vacation rental industry is only now developing. Although this distribution agreement will not have a meaningful impact on our short-term financials, it opens China's travel market to HomeAway owners and property managers, and is reflective of our continued interest in growing our presence in Asia.
Speaking of the Asia region, HomeAway partnered up with Singapore's Wego last week to bring its array of vacation rentals to that site too.