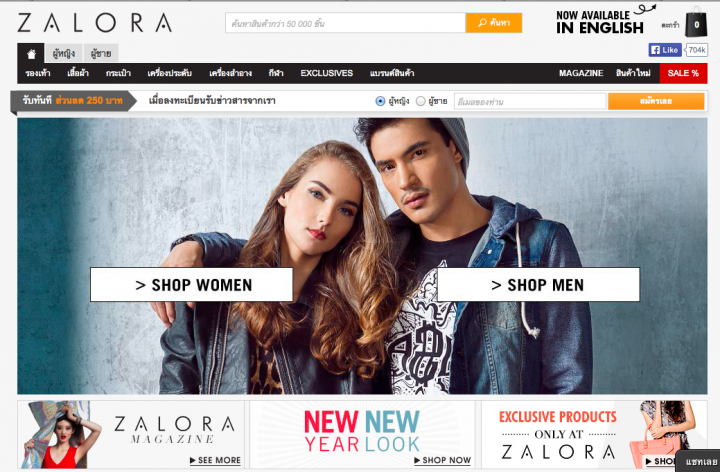 2013 was definitely a year of e-commerce in Thailand with all types of growth across traditonal e-commerce, Facebook commerce, and mobile commerce. But there are still problems, like online payments. And sometimes we're not home at the right time to pick up our parcels.
That's why Zalora customers in Thailand can pick up the fashion items they ordered online at 7,200 branches of 7–11 throughout the country. This convenience store partnership is a first in Thailand.
So if you're not at home when your package comes and you don't have a doorman in your building, you'd probably have to make a trip to the nearest post office. But post offices are shut by the time most people are off work. So this new offering solves the problem because 7–11 stores are open 24 hours a day. In addition, if you live in or have been to Thailand, you'll will know that there's a 7–11 on almost every street.
However, Zalora won't let you pay for the product at the 7-11 store like Thais often do for their phone and utility bills. Yes, Zalora does offer cash-on-delivery, but only when you're home and face-to-face with the delivery dude. Cash-on-delivery is a popular option in many countries – including Thailand – because many people lack credit cards to make online payments.
Zalora Thailand now has over three million site visitors per month.
Rocket Internet's Zalora is getting aggressive in the region by prepping to launch its own marketplace for online clothing merchants. This is something its sister site Lazada started last year.
(Editing by Steven Millward)