With the holidays upon us, many of us probably have our eyes set on some new high-tech purchase, and the writers here at PO are no exception. Here is a quick run down from a just few of our team members about what they have on their wishlists.

A Dropbox account with 100GB of space maybe. I would also want a 13-inch MacBook Air with all the possible upgrades. And if it's not too much to ask from Santa Claus, I would love to have a iPod Classic too! As for non-gadgety stuff, a new pair of skinny jeans from Levis', a trip to Europe, and also more time to sleep!

I want a Galaxy Nexus for my first Android phone, or an iPhone 4S, but then again if 5 is coming out next year then I might postpone that. I'd want an Macbook Air but next year is the upgrade. So for now maybe just the Nexus and some iTunes gift cards.

Uh, a personal VPN connection. Some kind of cloud storage with 2 TB of space (hey, it's a WISH list!). A GoPro HD Hero 2. A couple of lenses, but especially Tokina 11-16mm. Totally ridiculous things: Sony F3 with S-log, and a set of PL mount Zeiss Primes. Take that, Santa's bank account!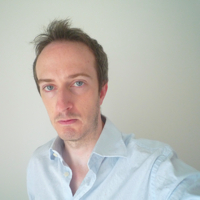 I think I'd pick an Asus Transformer Prime, perhaps a Sony or Panasonic micro-4/3s camera. I could also use an iPod Nano with a funky watchstrap, or a RC quad helicopter!

I don't need much. Just a brand new ultra thin Windows laptop (like Samsung Series 9 or Acer Aspire S3) to replace my old notebook. Plus any mid-range Canon DSLR camera is good too.

I would love to get a mobile wifi unit (plus a monthly subscription) in my Christmas stocking. And a 100Gb Dropbox account so I could symlink all major folders.

Interesting! I want Lenovo Thinkpad X201 T, iPhone 4S, InFocus IN1112 Portable Projector, $1,000 Amazon Gift Card and travel to China, Japan, and India to meet Penn Olson's folks!

My answer is pretty pathetic
I would like to get a MacBook Air since I'm thinking of changing from windows.

I want a Macbook Air (it seems everyone does!) but Christmas is not the right time since there will probably be a refresh in the spring or summer of 2012. So my next choice would be a 15mm fisheye lens so that I can finally get some wide angle shots with my camera (hopefully at Startup Asia too). I was considering the 20mm, but fisheyes seem more fun! Other things on my wishlist: Byword app, for more Markdown fun on my Mac (far cheaper than the lens, thankfully) and a standing computer desk from IKEA.
[Front page image: Tokyo Times]