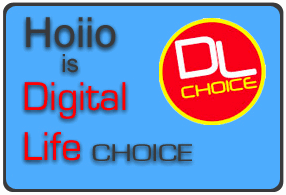 In an article published yesterday by Digital Life, Hoiio came out tops in a comparison of applications on mobile phones that enable users to slash local and overseas calls. Apart from Hoiio, other applications that were in the running include Pfingo, Skype, Blackberry Messenger, Truphone, Fring and Nimbuzz.
We have covered Hoiio before. Read our review of Hoiio and our interview with Kok Choong, Founder and CEO of Teliwave, the company behind Hoiio.
Also, when comparing the cost of overseas calls, the writers of the article profiled sample calls made to Australia, China, Malaysia and pit Hoiio and Pfingo against telecommunications giants like Singtel, M1 and Starhub. Across the board the price of the calls made by Hoiio and Pfingo were much lower than that by Singtel, M1 and Starhub. A point of interest though, Pfingo is by Starhub, under the latter's Advanced Multimedia Services business unit.
The article also illustrated to readers how call-back services slash mobile phones bills. I think this is a great introduction to the general public regarding cheaper ways to make calls. Since the article yesterday, Kok Choong has told me they've been adding 2 users every minute and there are so many calls now such that he himself has to act as customer service for a while.
Goes to show that once your product is ready for the mass market, traditional print media still goes a long way to get you into the minds of the masses. Yet if you want to reach forward-thinkers and trendsetters early in the game to first get the buzz going and to get local papers to notice you, then online publishers might be a good start.
We congratulate Hoiio for making such a splash in the local papers!