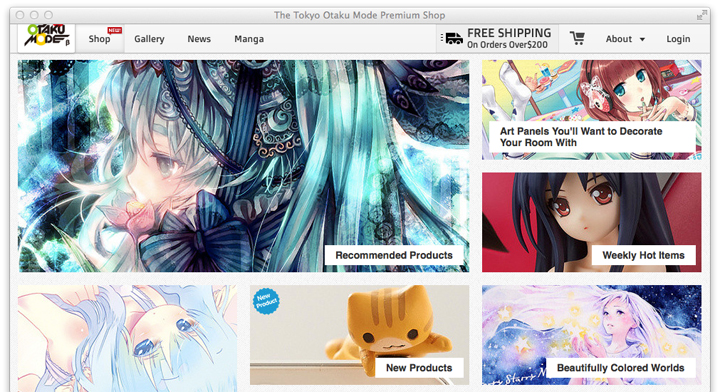 Tokyo Otaku Mode was founded in March 2011 as a Facebook page by a bunch of otaku founders — basically folks who are obsessed in manga, anime, and its culture.
Before Tokyo Otaku Mode was established as a company, the six founders, Tomo Kamei (CEO), Paji Ataka (COO), Mash Sekine (CTO), Nao Kodaka (CFO), Takeshi Morisawa, and Takuya Akiyama were working full-time while managing the Tokyo Otaku Mode Facebook page as a hobby. They didn't expect their hobby to actually fill a huge gap by helping non-Japanese speakers understand the otaku subculture better. Tokyo Otaku Mode's fan base grew like a weed, which surprised the founders.
"It was immensely surprising to find that Japanese otaku content is popular overseas, and we felt it could become a business," said Akiyama.
And so they did. In April 2012, Tokyo Otaku Mode was incorporated and was part of Dave McClure's 500 Startups incubation program. "Around that time, we received an offer for investment and an invitation to participate in 500 Startups. [We went through] corporate transformation and started as a real company," he said.
Tokyo Otaku Mode started off as an online media company that reported about otaku news in English. Kodaka explained that while there are a lot of otaku news sites in Japanese, there isn't a site that publishes in English. The site grew quickly, proving that there's indeed huge demand for otaku content among English readers. Today, Tokyo Otaku Mode generates about 20 million pageviews a month. Its Facebook page continues to grow with over 14 million Likes. When we last spoke about its Facebook strategy in October 2012, Tokyo Otaku Mode had about 6.8 million fans.
Otaku e-commerce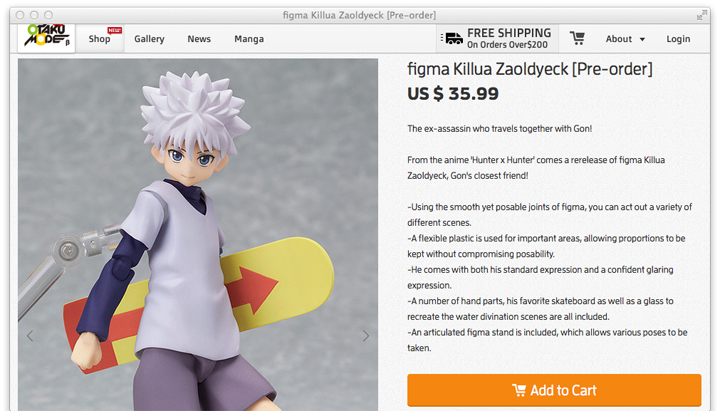 With huge traffic and a loyal fans following, the founders thought the next step would be to sell otaku goods online. "Only a few months have passed since launching our e-commerce site […] and every month we're growing by 30 percent. There is great potential," said Akiyama.
When you log onto Otakumode.com, the homepage features its online shop, displaying otaku products from collectibles to fashion. Because of its huge Facebook fan base, Akiyama explained it is easy to identify which items are popular among otaku fans and likely to sell well. Being based in Tokyo also gives the team a huge advantage because all the latest news and products originate from Tokyo, which Kodaka described as "the city of otaku."
"We are in Tokyo, where otaku content, culture, and events can be seen every day and everywhere — and it's all of high quality," said Kodaka.
Tokyo Otaku Mode is invested by 500 Startups, YJ Capital (investment subsidiary of Yahoo! Japan), DG Incubation (investment subsidiary of Digital Garage), and ITOCHU Technology Ventures (investment subsidiary of ITOCHU Group). The founders declined to disclose the exact amount of financing it received but did say it is "roughly a few million US dollars."
This year, Tokyo Otaku Mode plans to continue to grow its e-commerce business and hopes to be the go-to site for the world to buy otaku products.
"Looking to the future, we will solidify our unique position of being a specialized media outlet in the entertainment category and an e-commerce business in the realm of Japan's "otaku" culture. [We want to] grow into a global business venture," said Akiyama.
(Editing by Paul Bischoff)