Next up for Tech in Asia Meetup will be Ho Chi Minh City!
We have invited Le Hong Minh, chairman and chief executive office of VNG Corporation to talk about what startups can learn from the VNG's successes and failures. Calling out to all entrepreneurs and startups, do join us for this event as you will be in for a great time of content, sharing and networking!
We will be interviewing Mr. Minh on the elements that lead to the success of VNG and exploring whether or not these are things that can be replicated in the young Vietnamese startups today. We'll also take a close look at how VNG is doing.
If you are interested, join us on August 22, 6:30 p.m @ Saigon Hub. Tickets for Tech in Asia Meetup are free but grab them fast while stocks last!
Agenda:
6.30 – 7.00pm: Registration
7:00 – 7.45pm: [Interview] What Can Startups Learn From VNG's Successes and Failures
7.45 – 8.00pm: Q&A
8.00 – 9.00pm: Networking & Light Refreshments
Venue:
Saigon Hub, 27B Nguyen Dinh Chieu Street, Da Kao Ward, District 1
Speaker: Le Hong Minh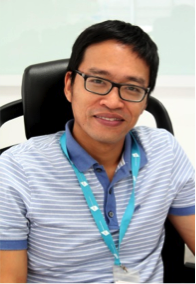 Mr. Minh is the chairman and chief executive officer of VNG Corporation, a leading internet and social media company in Vietnam. Established in 2004, VNG has grown from a five person startup to the largest domestic web portal in Vietnam and biggest video game distributor. The company offers a comprehensive package of online entertainment products such as music, games, video sharing, and news, as well as an online social media community and e-commerce to approximately 20 million Vietnamese subscribers.
Mr. Minh is a strong believer in the power of the internet to connect Vietnamese people together in ways unforeseen just a few years ago. As the country expands economically and internet usage rates expand, VNG will look to create even more value-added services and products that cater towards enhancing Vietnamese people's lives both online and off.
Mr. Minh practices what his company advocates, given he is an avid internet content consumer and even spends a few hours each day engaged in online gaming as a hobby. He obtained the bachelor of business and banking finance from the Monash University in Melbourne, Australia.
Not forgetting, a huge thank you to our awesome sponsors:
---
Corporate sponsors
---
---
VC sponsors
---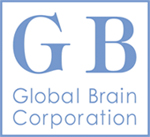 ---
Startup sponsors
---