For our next Tech in Asia Meetup in Ho Chi Minh City, we are honored with the chance to present the premiere local screening of Crocodile in the Yangtze, a documentary about the early days of Taobao, the e-store created by Alibaba founder and former CEO Jack Ma.
The film's producer, Porter Erisman, who worked at Alibaba for ten years, created the 75-minute documentary to share how Alibaba grew from a startup to the world-class corporation it is today – and to show how it beat eBay in its home market. Porter will also be there at our Ho Chi Minh City Meetup to share his experience working at Alibaba.
Crocodile in the Yangtze has screened at 16 film festivals and 10 universities. The documentary won several awards, including 'Best Film on Innovation and Entrepreneurship' at the 2012 Silicon Valley Film Festival.
Catch the trailer below:
If you'd like to catch this startup-to-powerhouse real-life story, join us on October 21, 6:30 pm at BHD Star Cineplex ICON 68, Level 3. Tickets are free, but grab them fast while stocks last!
Click here to register for the event.
Agenda:
6.15 – 7.00pm: Registration & Networking
7.00 – 7.10pm: Opening Speech from Mike, TicketBox.vn
7.10 – 7.20pm: Opening Speech from Porter Erisman
7.20 – 8.35pm: [Screening] Crocodile in the Yangtze
8.35 – 9.00pm: Sharing and Q&A
9:00 – 10.00pm: Networking
Venue: BHD Star Cineplex ICON 68, Level 3
Speaker: Porter Erisman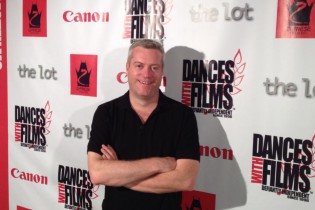 Porter Erisman produced and directed the award-winning documentary film, Crocodile in the Yangtze: The Story of a Westerner Inside China's Alibaba.com. The film is an independent memoir of the eight years he worked alongside China's first Internet entrepreneur, Jack Ma, as Ma grew Alibaba Group from an apartment into China's first global Internet company – beating eBay in China along the way.
From 2000-2008, Porter worked as a Vice-President at Alibaba Group, at various times overseeing the company's international marketing, website operations and corporate affairs. Porter earned an MBA from the Kellogg Graduate School of Management and a BA from Stanford University. Crocodile in the Yangtze is Porter's first film.
Not forgetting, a huge thank you to our co-organiser and awesome sponsors:
---
Co-organiser
---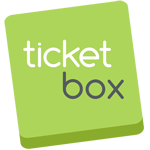 ---
Corporate sponsors
---
---
VC sponsors
---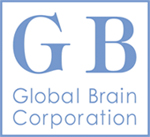 ---
Startup sponsors
---