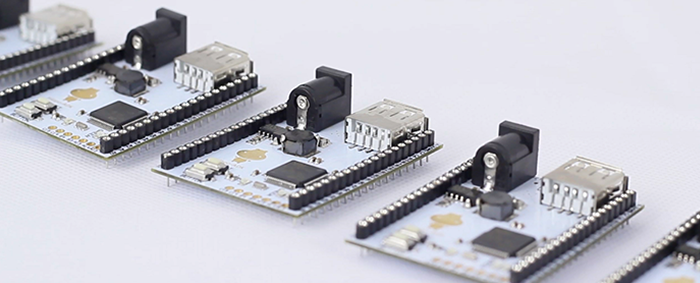 The mass adoption of Arduino opened up hardware prototyping to the world, serving as a common platform and large community for millions of hobbyists and professionals. But even though an Arduino board only costs about US$25, finding and purchasing many of the other components can be time consuming and expensive.
That's why Shenzhen-based Hippo Devices is developing a new, easier to use controller board called Hippo-ADK. The device plugs into a user's Android phone, allowing it to utilize the phone's proximity sensor, gyroscope, Bluetooth, camera, and other features.
"Everyone has a mobile phone, why not make use of it? Why not make use of these $300 worth of sensors that everyone already has?" says Hippo's marketing coordinator, Charin Polpanumas. "[Smartphones] have the computing power to go to the moon, but nowadays we only use it for games and selfies."
After a small angel round, the company is now fundraising on Kickstarter, where it has already surpassed its US$10,000 goal with three weeks remaining.
Besides saving money on sensors, Hippo-ADK doesn't require learning a new programming language like Arduino. Hippo offers a graphical drag-and-drop programming environment, or – if you've ever made an app in Android before – the Java API.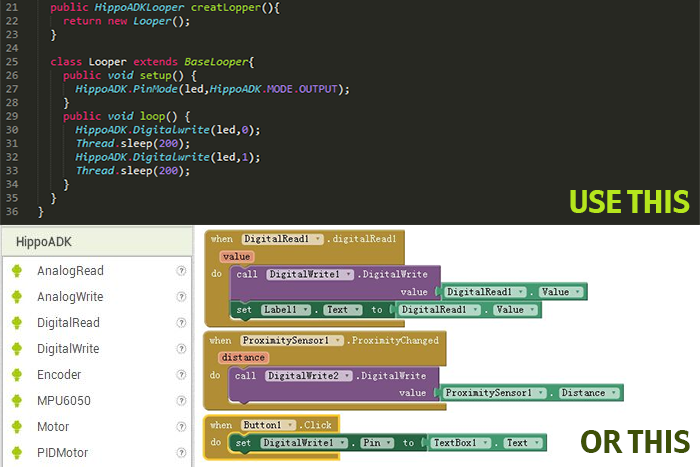 "Personally, I program on Android and I'm one of the target customers of this thing," Polpanumas says.
If you're an Arduino junkie and you prefer to stick to your guns but would still like an easy way to take advantage of your phone hardware, it's compatible with Arduino hardware and software, as well. Lego hobbyists can even use it with the Lego Minstorms robotics kits.

For now, the Kickstarter project mainly shows off the fun side of Hippo-ADK: toy robots. But Polpanumas says, thanks to the device's open source nature, the practical applications are also far-reaching. It comes equipped with several extra sensors baked into the board, including infrared, which can control home appliances like air conditioners and thermostats.
The next step is getting more people on board (no pun intended). Polpanumas says 30,000 users is the magic number, as that's about the same tipping point Arduino reached when its community exploded.
An iOS version is in the pipeline, but Polpanumas says that's "quite far away, for now."
HippoADK will cost US$49 and is expected to go on sale to the public in December.