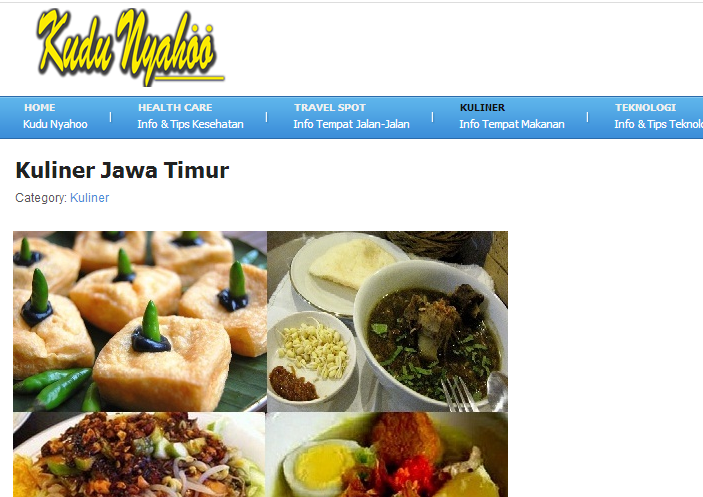 Having similar names happens all the time, but when it relates to a brand's name – especially a giant brand like Yahoo – it can escalate into a legal issue. This is the problem facing KuduNyahoo right now. It's an Indonesian news portal for tourism, food, health and technology, which was launched around two years ago.
Indonesia's Tribunnews reported yesterday that Yahoo is threatening to sue KuduNyahoo to get it to stop using "yahoo" in its name. Yahoo insists that KuduNyahoo should change its name before September 30. Yes, that's next week.
The same report cites KuduNyahoo editor Hady Hidayat as saying that the company didn't have any intention to mimic Yahoo's name. It claims that the KuduNyahoo name is taken from the Sundanese words "kudu" and "nyaho" meaning 'must know'. For some reason the company added an extra 'o' at the end, which has resulted in this big problem for them. Yahoo (NASDAQ:YHOO) has suggested KuduNyahoo should change its name to KuduNyaho, the exact two words that the name derives from.
At the moment, KuduNyahoo's site has not changed its appearance nor name; it runs as usual. The site could not be accessed yesterday, showing up as '403 Forbidden', but it works fine today. The clock is now ticking down to September 30, leaving only three days for KuduNyahoo to change its name.
Indonesian web users have been reacting to this news and the ultimatum from Yahoo. Some social media comments liken this battle to the story of David and Goliath. Some support KuduNyahoo and wonder why Yahoo wants to sue this small and little-known site. But at least KuduNyahoo has been getting some free publicity.
Who are you supporting in this battle? Tell us in the comments.
(Source: Tribunnews)
(Editing by Steven Millward)