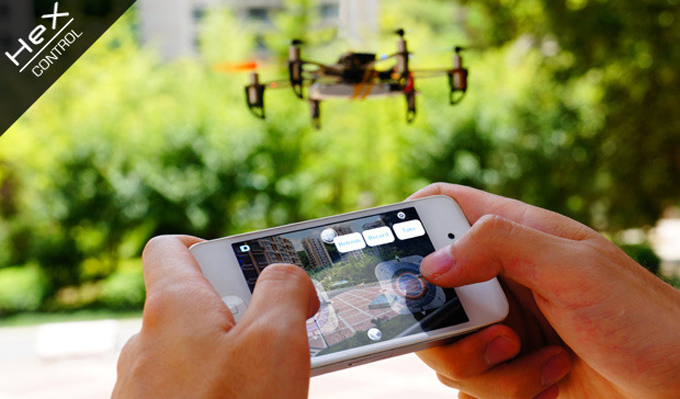 When we previewed Hex Airbot and the company that makes it (formerly known as AngelEyes) back in January, we called it one of the coolest hardware startups in China. Since then, more details about the the smartphone-controlled, 3D-printed, fully customizable, Arduino-compatible, and completely open-source personal nanocopter have surfaced, and it looks even cooler than before.
Hex Airbot just launched its Kickstarter campaign late last night, with many rewards on offer for pledges varying from $9 to $2,999. AngelEyes aimed to raise $10,000 in its first 45 days. In less than 12 hours, it reached nearly $18,000.
Hex Airbot was designed by a collaborative online community of enthusiasts who "share the love of making things fly." The team was a part of HAXLR8R, China's premier incubator for hardware startups, earlier this year where they developed their first product. It claims to be one of the first companies in the world to make 3D printers useful in consumer goods.
Since last we wrote about it, Hex Airbot has accumulated a whole suite of features, including:
Bluetooth 4.0 for communication between the smartphone and the circuit board
A Wi-Fi webcam for real time video stream to the smartphone
A 5.8G Radio module
A pair of first person view glasses that lets users see from the copter's perspective
Any number of aesthetic modifications made possible through your own 3D-printer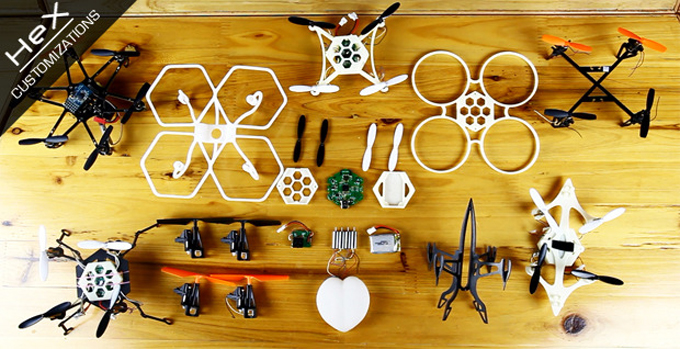 (Editing by Anh-Minh Do)